Projection Screen Pull Rod
Item Name Code (INC) 67580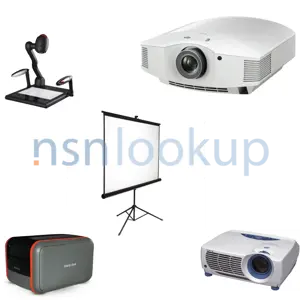 Additional Information for Projection Screen Pull Rod
Projection Screen Pull Rods are a type of equipment used in photographic projection setups. They are part of the supply class Photographic Projection Equipment, which falls under the supply group Photographic Equipment.

Projection Screen Pull Rods are designed to support and adjust the projection screen in a photographic projection setup. They typically consist of a long, adjustable rod with a handle or grip at one end and a hook or attachment mechanism at the other end. The hook or attachment mechanism is used to securely hold the projection screen in place.

These pull rods are essential for ensuring that the projection screen is properly positioned and tensioned, allowing for optimal image quality and clarity during the projection process. They are commonly used in various settings, such as photography studios, classrooms, conference rooms, and home theaters.

When selecting Projection Screen Pull Rods, it is important to consider factors such as the size and weight of the projection screen, as well as the desired height and angle of projection. Additionally, it is crucial to ensure that the pull rods are compatible with the specific type of projection screen being used.

Overall, Projection Screen Pull Rods are a vital component of photographic projection equipment, providing stability and adjustability to enhance the projection experience.
Related Item Names for INC 67580 Projection Screen Pull Rod
NATO Stock Numbers with Item Name 67580 Projection Screen Pull Rod
Page 1 of 1