Hydraulic System Accessories Manifold
Item Name Code (INC) 61784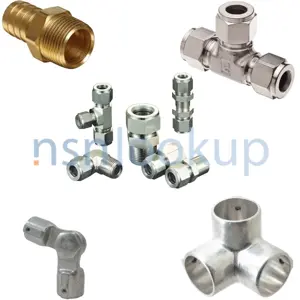 Additional Information for Hydraulic System Accessories Manifold
Hydraulic system accessories manifold refers to a component that is used in hydraulic systems to distribute and control the flow of hydraulic fluid. It is typically made up of a series of interconnected channels or passages that allow the fluid to flow to different parts of the system.

In the supply class Hose, Pipe, Tube, Lubrication, and Railing Fittings, the manifold is a specific type of fitting that is used to connect multiple hoses, pipes, or tubes together in a hydraulic system. It provides a central point for the fluid to enter and exit the system, allowing for efficient distribution of hydraulic power.

The manifold is designed to withstand high pressures and ensure proper flow control within the hydraulic system. It is typically made of durable materials such as steel or aluminum to withstand the harsh operating conditions of hydraulic systems.

Overall, the hydraulic system accessories manifold plays a crucial role in the proper functioning of hydraulic systems by providing a centralized distribution point for hydraulic fluid.
Related Item Names for INC 61784 Hydraulic System Accessories Manifold
NATO Stock Numbers with Item Name 61784 Hydraulic System Accessories Manifold
Page 1 of 5