Supercharger Housing
Item Name Code (INC) 60628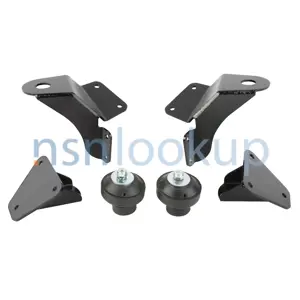 Additional Information for Supercharger Housing
A supercharger housing is a component of a supercharger system. A supercharger is a device that increases the amount of air and fuel mixture entering the combustion chamber of an internal combustion engine. The housing is the outer casing that encloses the internal components of the supercharger.

The housing is typically made of durable materials such as aluminum or cast iron to withstand the high temperatures and pressures generated by the supercharger. It is designed to provide a smooth and efficient flow of air into the engine.

The housing contains the impeller, which is a rotating component that compresses the air as it enters the supercharger. The compressed air is then forced into the engine's intake manifold, resulting in increased power and performance.

Supercharger housings come in various designs and sizes, depending on the specific application and requirements of the engine. They can be found in different configurations, such as roots-type, twin-screw, or centrifugal superchargers.

Overall, the supercharger housing plays a crucial role in the operation of a supercharger system by providing a controlled and efficient flow of compressed air into the engine, ultimately enhancing its performance.
Related Item Names for INC 60628 Supercharger Housing
NATO Stock Numbers with Item Name 60628 Supercharger Housing
Page 1 of 1