Inflatable Seal Assembly
Item Name Code (INC) 51602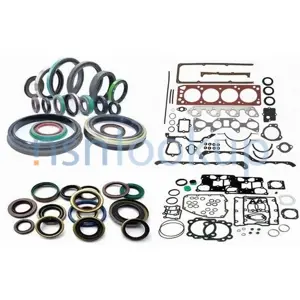 Additional Information for Inflatable Seal Assembly
Inflatable seal assemblies are a type of sealing solution used in various industries. They are part of the supply class Packing and Gasket Materials, which falls under the supply group Hardware and Abrasives.

Inflatable seal assemblies consist of a flexible, airtight material that can be inflated or deflated to create a seal. They are typically used in applications where a tight and reliable seal is required, such as in industrial equipment, machinery, or systems that handle fluids, gases, or powders.

These seal assemblies are designed to provide a secure and leak-proof seal, even in challenging environments or under high-pressure conditions. They can be customized to fit specific requirements, including size, shape, and material composition.

Inflatable seal assemblies offer several advantages over traditional gaskets or packing materials. They provide a more precise and adjustable sealing solution, as the inflation or deflation of the seal can be controlled to achieve the desired level of tightness. They also offer improved resistance to temperature, chemicals, and wear, making them suitable for a wide range of applications.

Overall, inflatable seal assemblies are a versatile and effective sealing solution used in various industries to ensure the integrity and efficiency of systems and equipment.
Related Item Names for INC 51602 Inflatable Seal Assembly
NATO Stock Numbers with Item Name 51602 Inflatable Seal Assembly
Page 1 of 1