Armature Exciter
Item Name Code (INC) 51135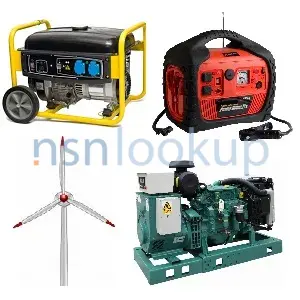 Additional Information for Armature Exciter
Armature exciters are components found in generators and generator sets, specifically in the electrical supply class. They belong to the supply group of electric wire, power, and distribution equipment.

Armature exciters are responsible for providing the necessary electrical current to the armature winding of a generator. This current creates a magnetic field that interacts with the rotor, inducing voltage and generating electricity.

In simple terms, armature exciters are essential for the proper functioning of generators and generator sets, as they ensure the generation of electrical power.
Related Item Names for INC 51135 Armature Exciter
NATO Stock Numbers with Item Name 51135 Armature Exciter
Page 1 of 1