Aircraft Gas Turbine Engine Combustion Chamber Case
Item Name Code (INC) 50545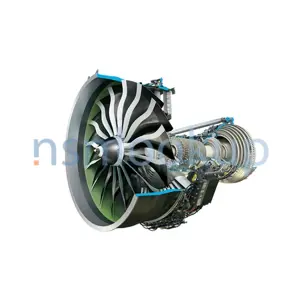 Additional Information for Aircraft Gas Turbine Engine Combustion Chamber Case
The Aircraft Gas Turbine Engine Combustion Chamber Case is a component that is part of the supply class Gas Turbines And Jet Engines, Aircraft, Prime Moving; And Components in the supply group Engines, Turbines, And Components.

The combustion chamber case is an important part of the gas turbine engine, specifically the combustion section. It houses the combustion chamber, where fuel is mixed with compressed air and ignited to produce high-temperature, high-pressure gases. These gases then flow through the turbine section to generate thrust or power.

The combustion chamber case is designed to withstand the extreme temperatures and pressures generated during the combustion process. It is typically made of high-strength materials, such as stainless steel or nickel-based alloys, to ensure durability and structural integrity.

The combustion chamber case also plays a crucial role in directing the flow of gases and maintaining proper combustion efficiency. It is designed with various features, such as fuel injectors, flame holders, and cooling passages, to optimize the combustion process and minimize emissions.

Overall, the combustion chamber case is a critical component of an aircraft gas turbine engine, ensuring efficient and reliable operation.
Related Item Names for INC 50545 Aircraft Gas Turbine Engine Combustion Chamber Case
NATO Stock Numbers with Item Name 50545 Aircraft Gas Turbine Engine Combustion Chamber Case
Page 1 of 1