Aircraft Gas Turbine Engine Fan Case And Vane Assembly
Item Name Code (INC) 50543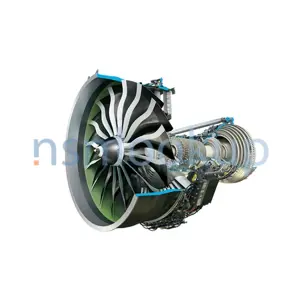 Additional Information for Aircraft Gas Turbine Engine Fan Case And Vane Assembly
The Aircraft Gas Turbine Engine Fan Case and Vane Assembly is a component that belongs to the supply class Gas Turbines and Jet Engines, Aircraft, Prime Moving; and Components. It falls under the supply group Engines, Turbines, and Components.

The fan case is a structure that encloses the fan section of the gas turbine engine. It provides support and protection to the fan blades and helps in directing the airflow. The vane assembly, on the other hand, consists of a series of stationary vanes that are positioned in the path of the airflow. These vanes help to control and guide the airflow, improving the efficiency and performance of the engine.

Both the fan case and vane assembly are critical components of an aircraft gas turbine engine. They play a crucial role in ensuring the proper functioning and performance of the engine during flight.
Related Item Names for INC 50543 Aircraft Gas Turbine Engine Fan Case And Vane Assembly
NATO Stock Numbers with Item Name 50543 Aircraft Gas Turbine Engine Fan Case And Vane Assembly
Page 1 of 1