Aircraft Gas Turbine Engine Compressor Blade
Item Name Code (INC) 50531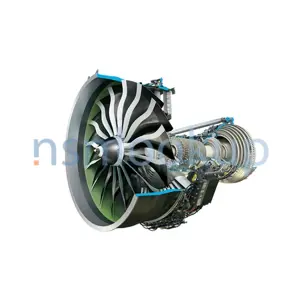 Additional Information for Aircraft Gas Turbine Engine Compressor Blade
Aircraft gas turbine engine compressor blades are a critical component of gas turbines and jet engines used in aircraft. They are part of the compressor section of the engine, which is responsible for compressing incoming air before it enters the combustion chamber.

The compressor blades are designed to efficiently and effectively compress the air, increasing its pressure and temperature. This compressed air is then mixed with fuel and ignited in the combustion chamber to produce high-temperature, high-pressure gases that drive the turbine and ultimately provide thrust for the aircraft.

These compressor blades are typically made of high-strength materials such as titanium or nickel-based alloys to withstand the high rotational speeds and temperatures experienced in the engine. They are carefully designed and manufactured to ensure optimal aerodynamic performance, durability, and reliability.

In the supply class "Gas Turbines And Jet Engines, Aircraft, Prime Moving; And Components" and the supply group "Engines, Turbines, And Components," aircraft gas turbine engine compressor blades are an essential component that contributes to the overall performance and efficiency of the engine.
Related Item Names for INC 50531 Aircraft Gas Turbine Engine Compressor Blade
NATO Stock Numbers with Item Name 50531 Aircraft Gas Turbine Engine Compressor Blade
Page 1 of 5