Powder Actuated Drive Stud
Item Name Code (INC) 48547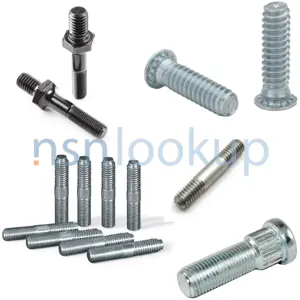 Additional Information for Powder Actuated Drive Stud
Powder Actuated Drive Studs are a type of fastener used in construction and industrial applications. They are designed to be driven into concrete, steel, or other hard materials using a powder-actuated tool. These studs are commonly used to attach materials such as wood, metal, or concrete to a base material.

The powder-actuated tool uses a small explosive charge to propel the stud into the material, creating a secure and permanent connection. The studs are available in various lengths and diameters to accommodate different applications and load requirements.

Powder Actuated Drive Studs are commonly used in applications such as framing, electrical installations, plumbing, and general construction. They provide a quick and efficient way to securely fasten materials to hard surfaces, eliminating the need for drilling or other traditional fastening methods.

When using powder-actuated tools and drive studs, it is important to follow proper safety precautions and guidelines to ensure safe and accurate installation.
Related Item Names for INC 48547 Powder Actuated Drive Stud
NATO Stock Numbers with Item Name 48547 Powder Actuated Drive Stud
Page 1 of 1