Static Potential Converter Subassembly
Item Name Code (INC) 46847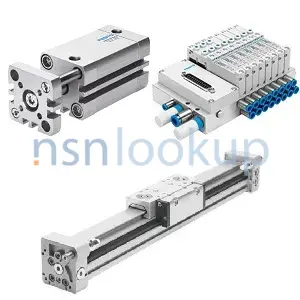 Additional Information for Static Potential Converter Subassembly
Static Potential Converter Subassembly refers to a component or subunit of a larger electrical system that is responsible for converting static potential (voltage) from one form to another. It falls under the supply class Converters, Electrical, Nonrotating, which includes electrical converters that do not involve any rotating parts.

In the supply group Electric Wire, And Power And Distribution Equipment, this subassembly is specifically related to power and distribution equipment. It is used to convert static potential in electrical systems, such as in power distribution networks, to a desired voltage level for efficient transmission and distribution of electricity.

Static Potential Converter Subassemblies are essential in maintaining the stability and reliability of electrical systems, as they help regulate voltage levels and ensure proper power distribution. They can be found in various applications, including power plants, substations, industrial facilities, and commercial buildings.

Please note that specific technical details and specifications may vary depending on the manufacturer and intended application of the Static Potential Converter Subassembly.
Related Item Names for INC 46847 Static Potential Converter Subassembly
NATO Stock Numbers with Item Name 46847 Static Potential Converter Subassembly
Page 1 of 1