Aircraft Fuel Tank Installation Kit
Item Name Code (INC) 46604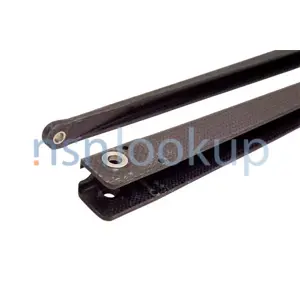 Additional Information for Aircraft Fuel Tank Installation Kit
Aircraft Fuel Tank Installation Kits are components used in the installation and assembly of fuel tanks in aircraft. These kits are part of the supply class Airframe Structural Components, which includes various components that contribute to the structural integrity and functionality of an aircraft's airframe.

In the supply group Aerospace Craft And Structural Components, these kits are specifically designed for use in aerospace craft and are essential for the proper installation and maintenance of fuel tanks. They typically include a range of components such as brackets, fasteners, seals, gaskets, and other hardware necessary for securely mounting and connecting fuel tanks to the aircraft's structure.

These kits are crucial for ensuring the safe and efficient operation of an aircraft's fuel system. They are designed to meet strict industry standards and regulations to ensure the integrity and reliability of the fuel tank installation.

It is important to note that the specific contents and specifications of Aircraft Fuel Tank Installation Kits may vary depending on the aircraft model and manufacturer. Therefore, it is recommended to consult the aircraft's maintenance manual or contact the manufacturer for detailed information on the specific kit required for a particular aircraft.
Related Item Names for INC 46604 Aircraft Fuel Tank Installation Kit
NATO Stock Numbers with Item Name 46604 Aircraft Fuel Tank Installation Kit
Page 1 of 1