Rotor Assembly
Item Name Code (INC) 38763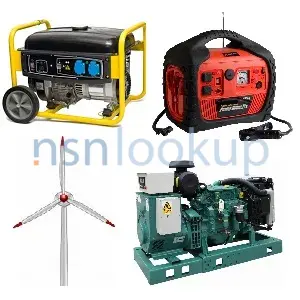 Additional Information for Rotor Assembly
A rotor assembly refers to a component that is used in various mechanical systems, particularly in rotating machinery. It typically consists of a central shaft or spindle, along with multiple blades or vanes attached to it. The purpose of a rotor assembly is to convert energy, such as mechanical or fluid power, into rotational motion.

Rotor assemblies are commonly found in devices such as turbines, compressors, pumps, and motors. In a turbine, for example, the rotor assembly is responsible for extracting energy from a fluid (such as steam or gas) and converting it into rotational motion to generate power. In a compressor or pump, the rotor assembly helps to compress or move fluid by rotating the blades or vanes.

The design and construction of a rotor assembly can vary depending on the specific application and requirements. Materials used for the rotor assembly may include metals such as steel or aluminum, as well as composite materials for lightweight and high-strength applications. The blades or vanes can be fixed or adjustable, depending on the desired performance characteristics.

Overall, rotor assemblies play a crucial role in various mechanical systems, enabling the conversion of energy and facilitating the movement of fluids or the generation of power.
Related Item Names for INC 38763 Rotor Assembly
NATO Stock Numbers with Item Name 38763 Rotor Assembly
Page 1 of 2