Seal Retainer Sleeve
Item Name Code (INC) 37070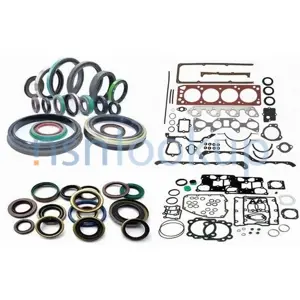 Additional Information for Seal Retainer Sleeve
Seal retainer sleeves are components used in sealing applications to hold and secure seals in place. They are typically made of durable materials such as metal or plastic. These sleeves are designed to provide a secure fit and prevent the seal from moving or dislodging during operation.

In the supply class Packing And Gasket Materials, seal retainer sleeves are categorized as a type of hardware used in sealing systems. They are commonly used in various industries, including automotive, manufacturing, and engineering.

Seal retainer sleeves play a crucial role in maintaining the integrity of seals and preventing leaks or contamination. They are often used in conjunction with other sealing components, such as gaskets or O-rings, to create a reliable and effective sealing solution.

When selecting a seal retainer sleeve, it is important to consider factors such as the material compatibility with the seal and the operating conditions of the application. Different sizes and designs of seal retainer sleeves are available to accommodate various seal types and installation requirements.

Overall, seal retainer sleeves are essential components in sealing systems, providing stability and security to ensure optimal performance and longevity of seals.
Related Item Names for INC 37070 Seal Retainer Sleeve
NATO Stock Numbers with Item Name 37070 Seal Retainer Sleeve
Page 1 of 1