Windshield Parts Kit
Item Name Code (INC) 34991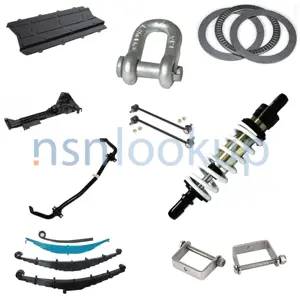 Additional Information for Windshield Parts Kit
A windshield parts kit is a collection of various components and accessories that are used for repairing or replacing a windshield. These kits typically include items such as:

1. Windshield wipers: These are the rubber blades that are attached to the wiper arms and are used to clear rain, snow, and debris from the windshield.

2. Windshield washer fluid: This is a liquid solution that is sprayed onto the windshield to help clean it and improve visibility.

3. Windshield washer pump: This is a small electric pump that is responsible for spraying the windshield washer fluid onto the windshield.

4. Windshield molding: This is a rubber or plastic trim that is used to seal the edges of the windshield and prevent water, dirt, and noise from entering the vehicle.

5. Windshield adhesive: This is a special type of glue or adhesive that is used to bond the windshield to the vehicle's frame.

6. Windshield clips and fasteners: These are small clips and fasteners that are used to secure the windshield in place.

7. Windshield repair tools: These may include items such as a windshield repair resin, a bridge or injector tool, and other tools needed for repairing small chips or cracks in the windshield.

It's important to note that the specific contents of a windshield parts kit may vary depending on the manufacturer and the purpose of the kit. Some kits may include additional items or exclude certain components.
Related Item Names for INC 34991 Windshield Parts Kit
NATO Stock Numbers with Item Name 34991 Windshield Parts Kit
Page 1 of 1