Oil Pan Parts Kit
Item Name Code (INC) 34929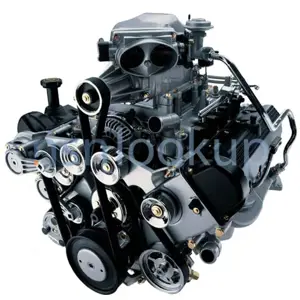 Additional Information for Oil Pan Parts Kit
An oil pan parts kit is a collection of components that are used to repair or replace parts of an oil pan in a vehicle's engine. The oil pan is a vital component that holds the engine oil and allows it to circulate throughout the engine to lubricate its moving parts.

A typical oil pan parts kit may include items such as:

1. Oil pan gasket: This is a seal that is placed between the oil pan and the engine block to prevent oil leaks.

2. Drain plug: A threaded plug that is used to drain the engine oil from the oil pan during an oil change.

3. Oil pan bolts: These are the fasteners that secure the oil pan to the engine block.

4. Oil pickup tube: A tube that is connected to the oil pump and extends into the oil pan to draw oil into the engine.

5. Baffle: A component that is installed inside the oil pan to prevent oil from sloshing around during acceleration, deceleration, or cornering.

6. Dipstick tube: A tube that houses the dipstick, which is used to check the engine oil level.

These are just some of the common components that may be included in an oil pan parts kit. The specific contents may vary depending on the make and model of the vehicle. It is important to consult the vehicle's manufacturer or a trusted automotive parts supplier to ensure that you have the correct parts for your specific vehicle.
Related Item Names for INC 34929 Oil Pan Parts Kit
NATO Stock Numbers with Item Name 34929 Oil Pan Parts Kit
Page 1 of 1