Sediment Bowl
Item Name Code (INC) 33328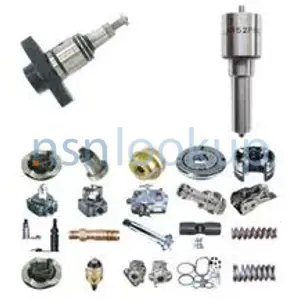 Additional Information for Sediment Bowl
A sediment bowl, also known as a fuel sediment bowl or fuel filter bowl, is a component commonly found in fuel systems of vehicles and machinery. Its main purpose is to filter out any sediment or impurities that may be present in the fuel before it reaches the engine.

The sediment bowl is typically located between the fuel tank and the fuel pump or carburetor. It is designed with a transparent or translucent bowl-shaped container that allows the user to visually inspect the fuel for any contaminants. Inside the bowl, there is a filter element or screen that captures any dirt, debris, or water particles that may be present in the fuel.

By trapping these impurities, the sediment bowl helps prevent them from entering the engine and causing damage. It also helps maintain the proper flow of fuel by preventing clogs or blockages in the fuel system.

Regular maintenance of the sediment bowl is important to ensure its effectiveness. This includes periodically draining the bowl to remove any accumulated sediment or water, as well as replacing the filter element as recommended by the manufacturer.

Overall, the sediment bowl plays a crucial role in keeping the fuel system clean and protecting the engine from potential damage caused by contaminants in the fuel.
Related Item Names for INC 33328 Sediment Bowl
NATO Stock Numbers with Item Name 33328 Sediment Bowl
Page 1 of 2