Engine Piston Assembly Parts Kit
Item Name Code (INC) 28610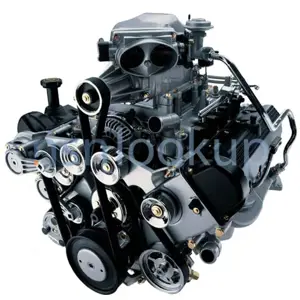 Additional Information for Engine Piston Assembly Parts Kit
An engine piston assembly parts kit typically includes all the necessary components for assembling or replacing the pistons in an engine. These kits usually consist of the following parts:

1. Pistons: These are cylindrical components that move up and down inside the engine cylinder. They are responsible for compressing the air-fuel mixture and transferring the force generated by combustion to the crankshaft.

2. Piston Rings: These are metal rings that are fitted around the piston. They help seal the combustion chamber, prevent oil from entering the combustion chamber, and aid in heat transfer from the piston to the cylinder wall.

3. Piston Pins: Also known as wrist pins, these are cylindrical pins that connect the piston to the connecting rod. They allow the piston to pivot and move up and down within the cylinder.

4. Circlips: These are small metal clips that hold the piston pin in place within the piston and connecting rod. They prevent the pin from moving or coming loose during engine operation.

5. Piston Pin Retainers: These are small metal retainers that secure the circlips in place, ensuring that the piston pin remains securely attached to the piston and connecting rod.

6. Piston Pin Bushings: These are cylindrical bushings that provide a smooth and durable surface for the piston pin to rotate within the piston and connecting rod.

7. Piston Skirt Coatings: Some piston assembly kits may include coatings on the piston skirts to reduce friction and improve overall engine performance.

It's important to note that the specific components included in an engine piston assembly parts kit may vary depending on the make and model of the engine. It's always recommended to consult the manufacturer's instructions or a trusted automotive professional for guidance when selecting and installing engine piston assembly parts.
Related Item Names for INC 28610 Engine Piston Assembly Parts Kit
NATO Stock Numbers with Item Name 28610 Engine Piston Assembly Parts Kit
Page 1 of 1