Diesel Engine Repair Kit
Item Name Code (INC) 26726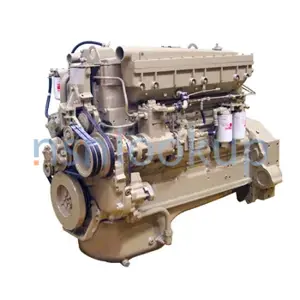 Additional Information for Diesel Engine Repair Kit
A Diesel Engine Repair Kit is a set of tools, parts, and components that are specifically designed for repairing diesel engines. These kits are part of the supply class Diesel Engines And Components, which falls under the supply group Engines, Turbines, And Components.

The Diesel Engine Repair Kit typically includes various items such as gaskets, seals, bearings, pistons, piston rings, valves, valve springs, fuel injectors, fuel filters, oil filters, and other necessary components for repairing and maintaining diesel engines.

These kits are essential for mechanics and technicians who work on diesel engines, as they provide all the necessary parts and tools in one package, making the repair process more efficient and convenient.

It is important to note that the specific contents of a Diesel Engine Repair Kit may vary depending on the manufacturer and the specific engine model it is designed for. Therefore, it is recommended to check the product description or consult with the supplier to ensure that the kit includes all the required components for the intended diesel engine repair job.
Related Item Names for INC 26726 Diesel Engine Repair Kit
NATO Stock Numbers with Item Name 26726 Diesel Engine Repair Kit
Page 1 of 1