Recoil Mechanism Buffer
Item Name Code (INC) 22359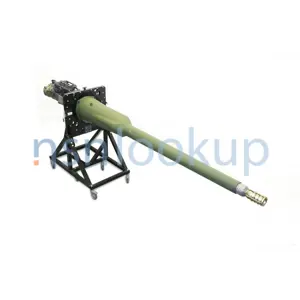 Additional Information for Recoil Mechanism Buffer
A recoil mechanism buffer, also known as a recoil buffer or recoil buffer spring, is a component found in firearms that helps to absorb and dampen the recoil forces generated when a firearm is fired.

When a firearm is discharged, the force of the expanding gases propels the bullet out of the barrel, causing the firearm to move backward (recoil). This recoil can cause the firearm to move off target and can also create discomfort or fatigue for the shooter.

To mitigate these effects, many firearms are equipped with a recoil mechanism buffer. This buffer is typically made of a combination of materials, such as rubber or polymer, that are designed to absorb and dissipate the energy generated by the recoil forces.

The recoil mechanism buffer is usually located within the firearm's stock or receiver, near the rear of the firearm. As the firearm is fired, the buffer compresses and absorbs the recoil energy, reducing the amount of force transferred to the shooter and minimizing the movement of the firearm.

In addition to reducing recoil, a recoil mechanism buffer can also help to extend the lifespan of the firearm by reducing wear and tear on internal components. By absorbing and dampening the recoil forces, the buffer helps to prevent excessive stress and vibration that can lead to damage or malfunction.

It's important to note that not all firearms have recoil mechanism buffers. The presence and design of a recoil buffer can vary depending on the specific firearm make and model. Additionally, some firearms may use alternative methods, such as gas-operated systems, to mitigate recoil.
Related Item Names for INC 22359 Recoil Mechanism Buffer
NATO Stock Numbers with Item Name 22359 Recoil Mechanism Buffer
Page 1 of 1