Remote Control Lever
Item Name Code (INC) 22099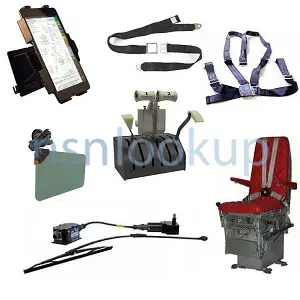 Additional Information for Remote Control Lever
A remote control lever, also known as a remote control handle or remote control joystick, is a device used to remotely control the movement or operation of a machine or equipment. It typically consists of a lever or joystick that can be moved in different directions to control the corresponding movements of the machine.

Remote control levers are commonly used in various industries and applications, such as construction, agriculture, material handling, and transportation. They are often found in heavy machinery, such as cranes, excavators, forklifts, and aerial work platforms.

The lever is connected to the machine's control system through electronic or hydraulic mechanisms, allowing the operator to control the machine's functions from a distance. By manipulating the lever, the operator can control the machine's movement, such as forward and backward motion, lifting and lowering of arms or buckets, rotation, and other specific functions depending on the machine's capabilities.

Remote control levers provide convenience and safety by allowing operators to control machines from a safe distance, especially in hazardous or hard-to-reach areas. They also offer precise control and maneuverability, enabling operators to perform complex tasks with accuracy.

Overall, remote control levers play a crucial role in enhancing productivity, efficiency, and safety in various industries where remote operation is required.
Related Item Names for INC 22099 Remote Control Lever
NATO Stock Numbers with Item Name 22099 Remote Control Lever
Page 1 of 28