Self-Sealing Coupling Assembly
Item Name Code (INC) 18279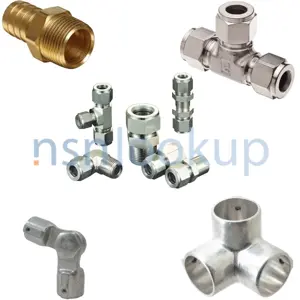 Additional Information for Self-Sealing Coupling Assembly
A Self-Sealing Coupling Assembly is a type of fitting used in the supply class Hose, Pipe, Tube, Lubrication, and Railing Fittings. It falls under the supply group Pipe, Tubing, Hose, and Fittings.

A Self-Sealing Coupling Assembly is designed to provide a secure and leak-proof connection between two hoses, pipes, or tubes. It typically consists of two mating halves that can be easily connected and disconnected. The coupling assembly incorporates a self-sealing mechanism, which ensures that the connection remains tight and prevents any leakage of fluids or gases.

These couplings are commonly used in various industries, including automotive, aerospace, manufacturing, and oil and gas. They are particularly useful in applications where frequent connection and disconnection of hoses or pipes are required, such as in hydraulic systems, pneumatic systems, and fluid transfer operations.

The self-sealing feature of these couplings eliminates the need for additional sealing materials, such as gaskets or O-rings, making them convenient and cost-effective. They are also designed to withstand high pressures and temperatures, ensuring reliable performance in demanding environments.

Overall, Self-Sealing Coupling Assemblies are essential components in the supply chain of Pipe, Tubing, Hose, and Fittings, providing efficient and secure connections for fluid and gas transfer applications.
Related Item Names for INC 18279 Self-Sealing Coupling Assembly
NATO Stock Numbers with Item Name 18279 Self-Sealing Coupling Assembly
Page 1 of 2