Soil Pipe Ferrule With Plug
Item Name Code (INC) 17500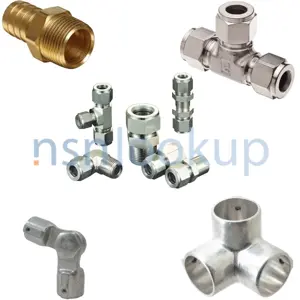 Additional Information for Soil Pipe Ferrule With Plug
Soil Pipe Ferrule With Plug is a type of fitting that is used in plumbing systems. It is specifically designed for soil pipes, which are pipes that carry waste materials from toilets and other plumbing fixtures to the sewer or septic system.

The ferrule is a ring-shaped component that is used to create a tight seal between the soil pipe and the connecting pipe or fitting. It is typically made of a durable material such as rubber or PVC. The plug, on the other hand, is a removable component that is used to block the pipe temporarily, preventing the flow of waste materials.

In the supply class Hose, Pipe, Tube, Lubrication, And Railing Fittings, the Soil Pipe Ferrule With Plug is categorized under the supply group Pipe, Tubing, Hose, And Fittings. This group includes various types of fittings and components that are used in plumbing, tubing, and hose systems for different applications.

If you need more specific information about the Soil Pipe Ferrule With Plug or any other fittings in this supply class and group, please let me know.
Related Item Names for INC 17500 Soil Pipe Ferrule With Plug
NATO Stock Numbers with Item Name 17500 Soil Pipe Ferrule With Plug
Page 1 of 1