Welding Stud
Item Name Code (INC) 16944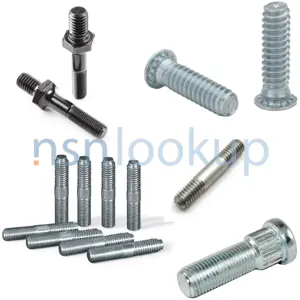 Additional Information for Welding Stud
Welding studs are a type of fastener used in welding applications. They are typically made of metal and have a threaded or unthreaded shaft with a flat or pointed end. Welding studs are used to create a secure connection between two metal surfaces during the welding process.

In the supply class "Studs" within the supply group "Hardware And Abrasives," welding studs are specifically categorized as a type of stud that is used for welding purposes. They are designed to withstand the heat and pressure generated during welding and provide a strong and durable connection.

Welding studs come in various sizes, materials, and configurations to suit different welding applications. They are commonly used in industries such as construction, automotive, manufacturing, and shipbuilding.
Related Item Names for INC 16944 Welding Stud
NATO Stock Numbers with Item Name 16944 Welding Stud
Page 1 of 3