Headed Shoulder Pin
Item Name Code (INC) 16563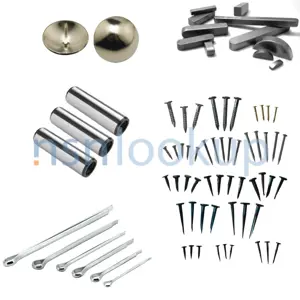 Additional Information for Headed Shoulder Pin
Headed shoulder pins are a type of fastener that falls under the supply class Nails, Machine Keys, and Pins in the supply group Hardware and Abrasives.

These pins are designed with a head on one end and a shoulder on the other. The head provides a larger surface area for easy gripping and manipulation, while the shoulder acts as a stopper or spacer.

Headed shoulder pins are commonly used in various applications, such as securing machine parts, aligning components, or providing a pivot point. They are often made of durable materials like steel or stainless steel to ensure strength and longevity.

When selecting headed shoulder pins, it is important to consider the specific requirements of your project, such as the desired size, material, and load-bearing capacity.
Related Item Names for INC 16563 Headed Shoulder Pin
NATO Stock Numbers with Item Name 16563 Headed Shoulder Pin
Page 1 of 12