Voltage Regulator Base
Item Name Code (INC) 16561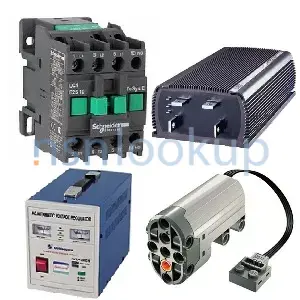 Additional Information for Voltage Regulator Base
Voltage regulator bases are components used in electrical control equipment to regulate and stabilize the voltage of an electrical supply. They are part of the supply class Electrical Control Equipment, which falls under the supply group Electric Wire, Power, and Distribution Equipment.

Voltage regulator bases are typically used in power distribution systems to ensure that the voltage supplied to various electrical devices remains within a specified range. They help protect sensitive equipment from voltage fluctuations and ensure consistent and reliable power supply.

These bases are designed to accommodate voltage regulator modules or units, which are inserted into the base to perform the voltage regulation function. The base provides the necessary connections and mounting points for the regulator module.

Voltage regulator bases can be found in various sizes and configurations to suit different applications and voltage requirements. They are commonly used in industrial settings, commercial buildings, and power distribution networks.

When selecting a voltage regulator base, it is important to consider factors such as the desired voltage range, current capacity, and compatibility with the specific voltage regulator module being used.
Related Item Names for INC 16561 Voltage Regulator Base
NATO Stock Numbers with Item Name 16561 Voltage Regulator Base
Page 1 of 1