Wheel Hydraulic Brake Cylinder Assembly
Item Name Code (INC) 10862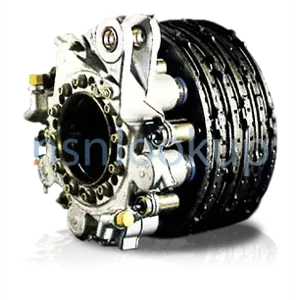 Additional Information for Wheel Hydraulic Brake Cylinder Assembly
A wheel hydraulic brake cylinder assembly is a component of a hydraulic braking system in a vehicle. It is responsible for converting the hydraulic pressure generated by the brake pedal into mechanical force that applies the brakes to the wheels.

The assembly typically consists of a cylinder, piston, and seals. When the brake pedal is pressed, hydraulic fluid is forced into the cylinder, causing the piston to move. This movement applies pressure to the brake pads or shoes, which then press against the brake rotor or drum, creating friction and slowing down or stopping the vehicle.

The wheel hydraulic brake cylinder assembly is an essential part of the braking system and plays a crucial role in ensuring safe and reliable braking performance. It is important to regularly inspect and maintain this component to ensure proper functioning and to prevent brake failure.
Related Item Names for INC 10862 Wheel Hydraulic Brake Cylinder Assembly
NATO Stock Numbers with Item Name 10862 Wheel Hydraulic Brake Cylinder Assembly
Page 1 of 3