Metallic Hose
Item Name Code (INC) 08412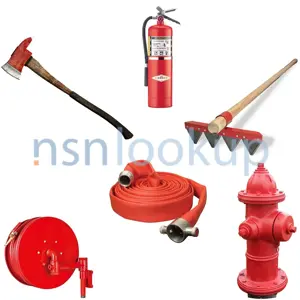 Additional Information for Metallic Hose
Metallic hoses, also known as metal hoses or metal bellows, are flexible tubes made from various types of metals such as stainless steel, bronze, or other alloys. These hoses are designed to withstand high temperatures, pressure, and corrosive environments.

Metallic hoses are commonly used in industries such as manufacturing, petrochemical, automotive, aerospace, and more. They are used for a wide range of applications including conveying fluids, gases, or granular materials, as well as absorbing vibrations, compensating for thermal expansion or contraction, and providing flexibility in piping systems.

The construction of metallic hoses typically consists of a corrugated metal tube, which provides flexibility, and end fittings that allow for connection to other components or equipment. The corrugations in the metal tube allow the hose to bend and flex without compromising its structural integrity.

These hoses are known for their durability, reliability, and resistance to extreme conditions. They can handle high temperatures, high pressures, and aggressive media, making them suitable for demanding industrial applications.

When selecting a metallic hose, factors such as the type of metal, size, pressure rating, temperature range, and compatibility with the conveyed media should be considered. It is also important to follow proper installation and maintenance procedures to ensure the longevity and performance of the hose.

Overall, metallic hoses are essential components in many industries, providing a reliable and flexible solution for various fluid and gas handling needs.
Related Item Names for INC 08412 Metallic Hose
NATO Stock Numbers with Item Name 08412 Metallic Hose
Page 1 of 6