Internal Gear
Item Name Code (INC) 05465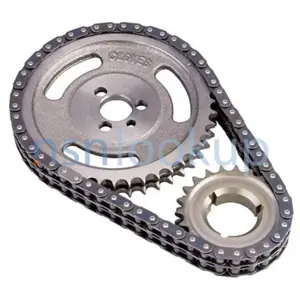 Additional Information for Internal Gear
Internal gears are a type of gear that have teeth on the inside surface of the gear instead of the outside. They are commonly used in applications where space is limited or where a compact design is required.

Internal gears are often used in gearboxes and gear drives to transmit power and torque between two shafts that are parallel or at an angle to each other. They can also be used in planetary gear systems, where multiple gears are arranged around a central gear.

Internal gears have several advantages over external gears. They can provide a higher gear ratio in a smaller package, allowing for more compact designs. They also have a higher contact ratio, which means that more teeth are engaged at any given time, resulting in smoother and quieter operation.

In terms of construction, internal gears have a larger diameter on the inside and a smaller diameter on the outside. The teeth on the inside surface mesh with the teeth on the outside surface of a mating gear. This allows for the transfer of power and torque between the gears.

Internal gears are available in a variety of sizes, materials, and configurations to suit different applications. They can be made from materials such as steel, cast iron, or plastic, depending on the specific requirements of the application.

Overall, internal gears are an important component in mechanical power transmission systems, providing efficient and reliable power transfer in a compact and space-saving design.
Related Item Names for INC 05465 Internal Gear
NATO Stock Numbers with Item Name 05465 Internal Gear
Page 1 of 5