Remote Switching Control
Item Name Code (INC) 05106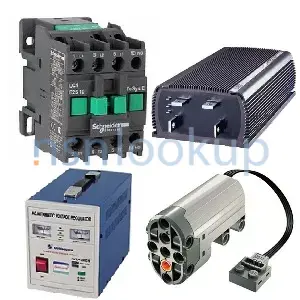 Additional Information for Remote Switching Control
Remote switching control refers to the ability to control electrical devices or systems from a remote location. It involves the use of technology, such as wireless communication or the internet, to remotely operate switches, relays, or other control devices.

Remote switching control offers convenience and flexibility, allowing users to control various devices or systems without being physically present at the location. It can be used in a wide range of applications, including home automation, industrial automation, security systems, and energy management.

There are different methods and technologies used for remote switching control, depending on the specific requirements and capabilities of the devices or systems being controlled. Some common methods include:

1. Infrared (IR) Remote Control: This method uses infrared signals to transmit commands from a remote control device to the controlled device. It is commonly used in consumer electronics, such as TVs, DVD players, and air conditioners.

2. Radio Frequency (RF) Remote Control: RF remote control uses radio waves to transmit commands. It offers a longer range compared to IR remote control and is commonly used in applications like garage door openers, car key fobs, and remote-controlled toys.

3. Wi-Fi and Internet-Based Control: With the advent of smart devices and the internet of things (IoT), remote switching control can be achieved through Wi-Fi or internet connectivity. This allows users to control devices or systems using their smartphones, tablets, or computers from anywhere with an internet connection.

4. Bluetooth Control: Bluetooth technology enables short-range wireless communication between devices. It is commonly used for remote control of devices like speakers, headphones, and smart home devices.

5. Zigbee and Z-Wave Control: Zigbee and Z-Wave are wireless communication protocols designed for home automation. They enable remote control of various devices and systems within a home, such as lighting, thermostats, and security systems.

Remote switching control offers convenience, energy efficiency, and improved safety by allowing users to control devices or systems from a distance. It eliminates the need for manual operation and provides flexibility in managing and automating various tasks.
Related Item Names for INC 05106 Remote Switching Control
NATO Stock Numbers with Item Name 05106 Remote Switching Control
Page 1 of 2