Packing Material
Item Name Code (INC) 04531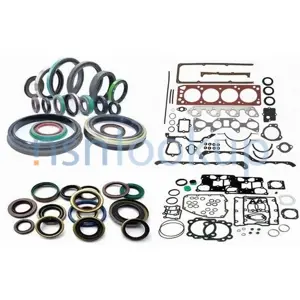 Additional Information for Packing Material
Packing materials in the supply class "Packing And Gasket Materials" in the supply group "Hardware And Abrasives" are materials used for sealing and packing applications. These materials are designed to create a tight and secure seal between two surfaces, preventing leakage or contamination. Some common types of packing materials include:

1. Gaskets: These are flat or shaped materials made from various materials such as rubber, cork, or metal. Gaskets are used to create a seal between two mating surfaces, typically in mechanical applications.

2. O-rings: O-rings are circular seals made from elastomers, such as rubber or silicone. They are commonly used in hydraulic and pneumatic systems to prevent fluid or gas leakage.

3. Packing tape: This is a type of adhesive tape used for sealing boxes and packages. It is typically made from a durable material like polypropylene or PVC and provides a secure seal to protect the contents during transportation.

4. Packing foam: Packing foam is a lightweight and cushioning material used for protecting fragile items during shipping or storage. It provides shock absorption and prevents damage to delicate objects.

5. Packing peanuts: These are small, lightweight foam or biodegradable materials used as fillers in packaging to provide cushioning and prevent movement of items inside a box.

6. Packing paper: This is a type of paper used for wrapping and protecting items during shipping or storage. It provides a protective layer to prevent scratches or damage to delicate surfaces.

These are just a few examples of packing materials commonly found in the "Packing And Gasket Materials" class within the "Hardware And Abrasives" supply group. The specific types and variations of packing materials may vary depending on the supplier and application requirements.
Related Item Names for INC 04531 Packing Material
NATO Stock Numbers with Item Name 04531 Packing Material
Page 1 of 11