Meter Adapter
Item Name Code (INC) 03755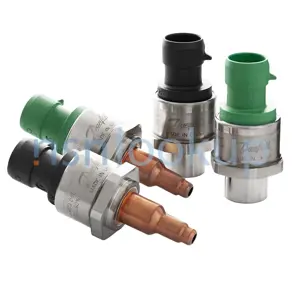 Additional Information for Meter Adapter
A meter adapter, also known as a meter socket adapter or meter base adapter, is a device used to connect a meter to a meter socket or meter base. It is typically used when there is a need to change or upgrade the meter, but the existing meter socket or base does not match the new meter's specifications.

Meter adapters are designed to ensure a secure and proper connection between the meter and the meter socket. They are available in various sizes and configurations to accommodate different types of meters and meter sockets.

When installing a meter adapter, it is important to follow the manufacturer's instructions and any applicable electrical codes or regulations. It is also recommended to consult with a licensed electrician to ensure proper installation and compliance with local requirements.

Overall, meter adapters play a crucial role in facilitating the accurate measurement and monitoring of electrical usage in residential, commercial, and industrial settings.
Related Item Names for INC 03755 Meter Adapter
NATO Stock Numbers with Item Name 03755 Meter Adapter
Page 1 of 1