Power Distribution Panel
Item Name Code (INC) 02794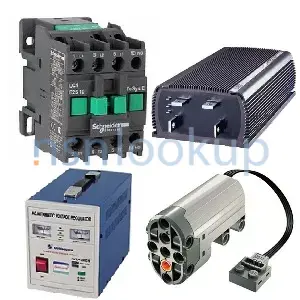 Additional Information for Power Distribution Panel
Power Distribution Panels are electrical control equipment that are used to distribute electrical power from a main power source to various electrical loads within a building or facility. They are typically installed in electrical rooms or switchgear rooms and serve as the central hub for distributing power to different areas or circuits.

Power Distribution Panels are designed to safely and efficiently distribute electrical power to different loads, such as lighting, HVAC systems, machinery, and other electrical equipment. They consist of various components, including circuit breakers, fuses, busbars, transformers, and monitoring devices.

These panels are responsible for controlling and protecting the electrical circuits by providing overcurrent protection, short circuit protection, and voltage regulation. They also allow for easy maintenance and troubleshooting of electrical systems by providing clear labeling and organization of circuits.

In the supply group Electric Wire, And Power And Distribution Equipment, Power Distribution Panels play a crucial role in ensuring the safe and reliable distribution of electrical power throughout a building or facility. They are an essential component of any electrical system and are designed to meet specific power requirements and safety standards.
Related Item Names for INC 02794 Power Distribution Panel
NATO Stock Numbers with Item Name 02794 Power Distribution Panel
Page 1 of 15