Electric Lantern
Item Name Code (INC) 00747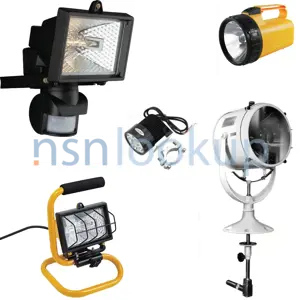 Additional Information for Electric Lantern
Electric lanterns are portable lighting devices that are powered by electricity. They are part of the supply class Electric Portable And Hand Lighting Equipment in the supply group Lighting Fixtures And Lamps. These lanterns are designed to provide illumination in various settings, such as camping trips, power outages, or outdoor activities.

Electric lanterns typically consist of a light source, such as LED bulbs or incandescent bulbs, enclosed in a protective casing. They are equipped with a power switch and may have additional features like adjustable brightness levels, rechargeable batteries, or built-in handles for easy carrying.

These lanterns are designed to be portable and convenient, allowing users to easily move them around and position them wherever light is needed. They are often used as a reliable source of light in situations where traditional lighting fixtures are not available or practical.

Electric lanterns are commonly used by campers, hikers, and outdoor enthusiasts who require a reliable and portable lighting solution. They are also useful during emergencies or power outages when access to electricity is limited.

Overall, electric lanterns provide a convenient and efficient way to illuminate various spaces, making them a popular choice for those in need of portable lighting solutions.
Related Item Names for INC 00747 Electric Lantern
NATO Stock Numbers with Item Name 00747 Electric Lantern
Page 1 of 2