Battery Filler Cap
Item Name Code (INC) 00706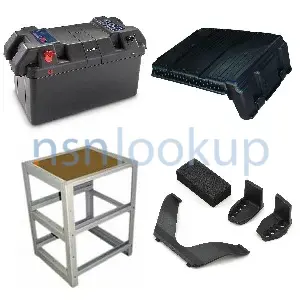 Additional Information for Battery Filler Cap
Battery filler caps are small caps or plugs that are used to seal the filling holes on batteries. They are typically made of plastic or rubber and are designed to prevent any leakage or evaporation of the battery electrolyte. These caps are essential for maintaining the integrity and performance of the battery.

In the supply class Miscellaneous Battery Retaining Fixtures, Liners And Ancillary Items, battery filler caps are included as one of the ancillary items. This class includes various accessories and components that are used in conjunction with batteries, such as battery retainers, liners, and other fixtures.

The supply group Electric Wire, And Power And Distribution Equipment encompasses a wide range of products related to electrical power distribution and wiring. It includes items such as cables, wires, connectors, switches, and other equipment used for power transmission and distribution.

Overall, battery filler caps are a small but important component in the larger context of electric wire, power, and distribution equipment. They play a crucial role in maintaining the functionality and safety of batteries used in various applications.
Related Item Names for INC 00706 Battery Filler Cap
NATO Stock Numbers with Item Name 00706 Battery Filler Cap
Page 1 of 1