IMC Codes
Item Management Codes (IMC) define whether an item of supply (NATO Stock Number - NSN) shall be subjected to Integrated Management or retained by the individual Military Services or other NATO components for management.
AMC code definitions are maintained in the document, NATO ACodP-1 Manual, and the FEDERAL LOGISTICS INFORMATION SYSTEM - FLIS PROCEDURES MANUAL MULTIPLE APPLICATION REFERENCES/INSTRUCTIONS/TABLES AND GRIDS, DoD 4100.39-M Volume 10.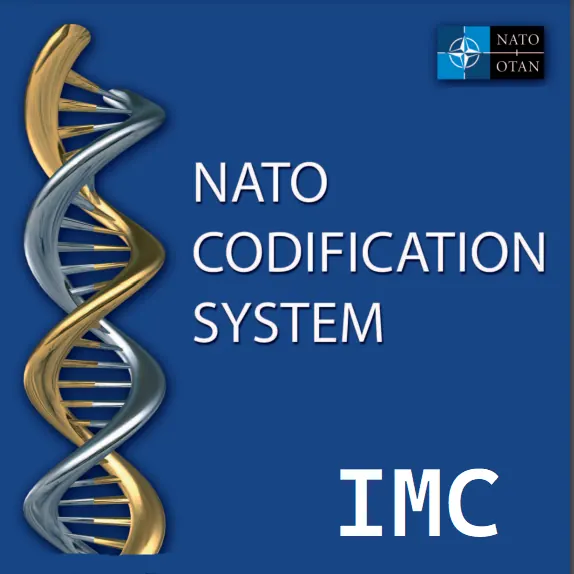 IMC Code Table
IMC
Description
B

Performance Based Logistics or Contractor Logistics Support

Consumable items that are unique to a weapon system which have been included in a Performance Based Logistics (PBL) or Contractor Logistics Support (CLS) contract. (PICA LOA must be 06 or 23).
D

Major End Items of Equipment

Items of such importance to the operations readiness of operating units that they are subject to continuing centralized individual item management and asset control throughout all command and support echelons.
E

Depot Level Reparables

Centrally managed recoverable items designated as reparable for the reasons that repair of unserviceable quantities of the items are considered by the inventory manager in satisfying requirements prior to or in conjunction with determining procurement quantities.
F

Single Agency

Items assigned to a single agency other than the commodity oriented integrated manager for integrated management or control. (These include items controlled by the Energy Research and Development Administration or National Security Agency, or items assigned to the Army Tank-Automotive Command (TACOM) for integrated management.)
J

Design Unstable

Items determined by technical decision during the provisioning cycle, during introduction into logistic systems, or at time of item management coding, to be highly subject to either: (A) Design change of the item itself, or (B) Replacement of the item itself through modification of the applicable next-higher assembly. These items will be reviewed for recording when an Item Manager (IM) is notified that the item is used by another service/agency, when the design becomes stabilized, or when the item has been in operational use for two years. In all cases these shall be reviewed by Item Manager for IMC change no longer than two years after the IMC assignment.
L

Fabricated or Reclaimed Items

Items fabricated at a military industrial activity for local use for direct issue. This category includes those items designated for local fabrication at Service industrial activities for local use or direct issue to customers including the Security Assistance Program (SAP).
N

Modification/Alteration/Conversion Sets or Kits Intended for One-Time Use

This category covers situations in which such modification, alteration, or conversion sets or kits are procured for one-time use, and replenishment or replacement is not contemplated. This category applies even when procurement occurs on a phased basis. Specifically, it retains under the management of the Service/Agency those sets or kits which requirements are properly determined on a program basis, such as the number of equipment to be modified.
P

Nuclear Propulsion Items

Items, which are used in nuclear power plants or associated systems and which require stringent technical or quality control.
Q

Special Waivers

Consumable items which have been approved by DUSD as Special Waivers to consolidation of IMM. (PICA LOA must be 06, 23 or 99)
T

Set to Transfer

Interim IMC used to indicate consumable item has been reviewed and will be transferred to DLA for IMM management.
V

Non-procured

Standalone consumable items which are not procured and will not be transferred to DLA for management. (PICA AAC must be V, X, or Y, PICA LOA must be 06 or 23, ISC may not be 1, 3, B, or E, and there must be no I&S phrase codes.)
Y

Terminal Family

Applies to items currently managed by the Military Departments and is not applicable to items managed by DLA and/or GSA. Permits the Military Departments to retain management of items of supply where the entire I&S family, to include the head and all members, is coded to one of the following AACs: V - Terminal item or Y - Terminal Item (Stock exhausted). Items in this category will be removed from the DoD inventory either through attrition or disposal and will not be procured in the future. This criterion does not apply to families where the head of the family coded for future procurements.
Z

Integrated Management

Relinquishment of Service management of an item in designated commodity- oriented Federal Supply Classes to the IMM (FSC manager) for management.
IMC Code Table - Invalid Codes
Any items of supply codified with these IMC codes will not be updated without the evaluation of a new active IMC Code.
| IMC | Description |
| --- | --- |
| A | Nuclear Hardened Items |
| C | Engineer/Design/Critical |
| G | Field Level Reparable |
| H | Nationally Vital Program |
| M | Items Requiring Procurement Capability outside the U.S.A. |
| R | Unique in Design to Military Item Essential to Weapon System Operation |
| S | Security Classified Items |
| W | Foreign Military Sales (FMS) Only |
| X | Items Not Reviewed |