AMC Codes
Acquisition Method Codes (AMC) define the Acquisition Method determined by the Primary Inventory Control Activity (PICA) during a planned procurement review of an Item of Supply - NATO Stock Number (NSN).
Understanding NSNs by their Acquisition Method Code (AMC) and Acquisition Method Suffix Code (AMSC) quickly reveals who can supply the item to a NATO Country. The AMC and AMSC codes are used both by Contracting Officers to screen for compliant offers of supply and by Government Contractors planning to tender an offer of supply to quickly determine if a company is eligible to bid on a solicitation. The combination of AMC and AMSC determine the "Acquisition Competiveness" for an item.
AMC code definitions are maintained in the document, NATO ACodP-1 Manual, and the FEDERAL LOGISTICS INFORMATION SYSTEM - FLIS PROCEDURES MANUAL MULTIPLE APPLICATION REFERENCES/INSTRUCTIONS/TABLES AND GRIDS, DoD 4100.39-M Volume 10.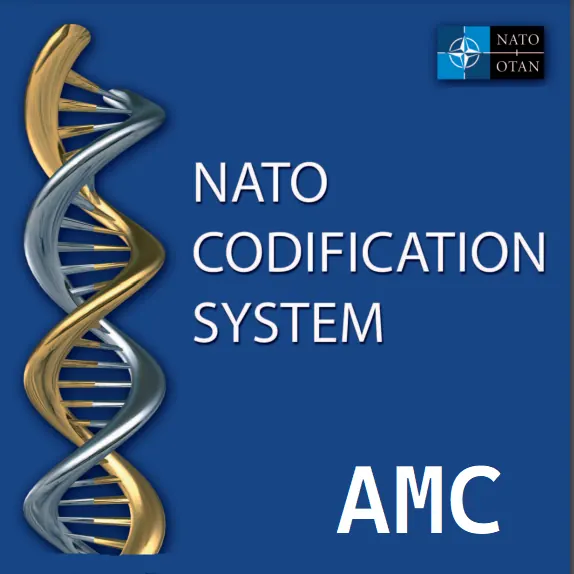 Acquisition Method Code FAQ
Does every NSN have a AMC?

Every NATO Stock Number (NSN) is assigned an AMC (Acquisition Method Code) in conjunction with an AMSC (Acquisition Method Suffix Code).

Do AMC codes change?

AMC codes change over time based on reviews of the procurement results for a NSN. Typically, as an AMC code is changed, the new code widens the scope of the procurement sources. The widening of scope, or relaxing of restrictions on sources, is normally due to additional technical data being developed on file by the receipt and use of parts providing improved confidence that sources other than the OEM (Original Equipment Manufacturer) can reliably provide the item without compromising the Quality of the Form, Fit and Function of the item.
AMC Code Table
| AMC | Description |
| --- | --- |
| 0 | Not Established. |
| 1 | Suitable for competitive acquisition. Potential sources shall include dealers/distributors. If sources are limited to the prime contractor and a subcontractor, a competitive code shall not be assigned unless both sources are expected to compete independently for contracts for the item. |
| 2 | Suitable for competitive acquisition for the first time. Potential sources shall include dealers/distributors. If sources are limited to the prime contractor and a subcontractor, a competitive code shall not be assigned unless both sources are expected to compete independently for contracts for the item. |
| 3 | Acquire directly from the actual manufacturer, whether or not the prime contractor is the actual manufacturer. |
| 4 | Acquire, for the first time, directly from the actual manufacturer rather than the prime contractor who is not the actual manufacturer. |
| 5 | Acquire only from the prime contractor although the engineering data identifies the Commercial and Government Entity Code (CAGE) and part number of a source other than the prime contractor. The activity assigning this code shall furnish the name and CAGE Code of the prime contractor to the activity responsible for acquiring the part. |