NATO Codification System
A powerful tool to optimize stocks, logistics and finances for nations and private organizations
The NATO Codification System (NCS) and its associated benefits, impact and resulting products such as the NMCRL. Those benefits are today used and shared by NATO nations, Sponsored countries and private organizations worldwide.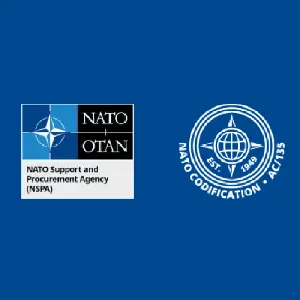 What is the NATO Codification System?
In the current era, where each country tries to address both national and international challenges, Codification and the Allied Committee 135 (Group of Directors on Codification) might appear like an exceptional initiative. Every six months, it gathers more than 60 countries around a table aiming at more collaboration, efficiency and interoperability for their armed forces.
The North Atlantic Treaty Organization (NATO) facilitates codification services through the NATO Codification System (NCS). Its mission is to provide a uniform system that serves as a global reference standard for material identification. It is a key enabler of NATO multinational interoperability.
By creating an effective relationship between the military and its suppliers, and ensuring proper codification, the NCS has become a critical enabler for international and multinational military organizations to effectively manage stocks and maintain an effective armed force.
Logistics Game Changer
How codification was born and who manages it today: meet the AC/135
1945

Development of an efficient system for the identification of items

1949

Birth of the U.S. Federal Cataloguing System

1957

Birth of the NATO Codification System
The NATO Codification System emerges post World War II. It stemmed from the initial need to optimize, accelerate and simplify the delivery of defense items on the ground. Soldiers needed the right items, at the right place, at the right time.
Under the supervision of American President F. D. Roosevelt, Lieutenant General George S. Patton Jr. finds a unique way to identify an item of supply, using the appropriate codes.
What is Codification?
Codification (cataloging) is a process which:
Examines an item
Compares an item with other items
Allocates a NATO Stock Number to items with the same characteristics
The 3F of Codification
Same FIT, FORM and FUNCTION from the user's perspective.
Meet The AC/135
The mission of the AC/135 NATO Group of National Directors on Codification is to make the NCS as efficient as possible to better meet the logistics requirements of the forces involved in joint operations.
It aims to improve the level of supportability of national and multinational military missions. It will provide the bridge necessary to facilitate global logistics operations.
AC/135 is committed to increased effectiveness and efficiency of global logistics systems and operations for participating nations.
Within the framework of constant political, economical and technical changes, AC/135 carries out its mission by implementing a strategic plan with a clear aim.
AC/135's Core Commitments
Support national and international logistics management systems and requirements within NATO.
Provide uniform codification in support of standardization and interoperability within NATO.
Enhance global military co-operation and industrial partnership.
Harmonize the NCS with international product data standards.
The AC/135: A NATO Body
Each nation member of the AC/135 is represented by its National Codification Bureau (NCB).
AC/135 bodies are Main Group (composed of Directors of NCBs) and PANEL A (composed of codification experts). They shape the strategy and technicalities of codification.
The AC/135 is supported in its daily activities by the NATO Support and Procurement Agency (NSPA).
Dive Into The NATO Codification System
The secret of defense logistics success explained.
NATO Codification System
The NATO Codification System (NCS) is a uniform and common system for the identification, classification, and stock numbering of Items of Supply of user nations.
It is a powerful tool to optimize stocks, logistics and finances for both Nations and Private Organizations. It facilitates interoperability, curbs duplication (both within nations and between nations), permits interchangeability and maximizes logistics support in the most economical possible manner.
However, the primary goal of the NATO Codification System is to ensure that the military personnel deployed in an operational scenario can be assured of getting the right items to successfully complete their mission.
NCB: National Codification Bureau
NCB main activities ->

Liaisons with AC/135:
Policy, Strategy, Finances, Development, Relationships with other NCBs and NSPA
Liaisons with Armed Forces and Industry:
Logistics
Procurement
Industry
NCS Management & Publication Development:
Codification request's processing
Software management and development
Codification rules, Item names, groups and classes (ACodP-2/3, ACodP-1)
Training and Public Relations
NCB's Main Goals:
To establish a common supply language among users.
To enable interoperability and joint support during operations.
To reduce costs by minimizing duplication in the inventories.
What Does the NCB Bring?
Operational Advantages
Interoperability: Several weapon systems spare parts can be used interchangeably with others.
Rationalization of inventory: Improved management by sharing resources spare parts and maintenance activities.
Accurate description of the items: Permits users to readily find equipment which meets requirements and accomplish replenishment and customer satisfaction without delay.
Economical Advantages
Eliminates unnecessary costs. The database allows designers and project managers to screen for parts which are already stocked in the supply system and which could be used, rather than introducing a new item.
Combine orders from several users to benefit from price reductions on large purchases.
Access several potential sources of supply, thus generating significant savings by promoting competitiveness between suppliers.
The cancellation of duplicates reduces the stock levels and generates savings in storage space, handling assets and personnel.
NCS Basics
Each manufacturer tends to develop their own parts and systems targeted to their own needs. As a result, similar items manufactured by different companies, might bear different identification numbers.
Thanks to codification, all items of supply are classified according to their form, fit and function. A unique NATO Stock Number (NSN) is assigned to each item in order to harmonize and get greater clarity of use for the end user.
Each "Item of Supply" is to be assigned with:
A unique item name
A unique classification
A unique identification
A unique NATO Stock Number
The NATO Stock Number (NSN)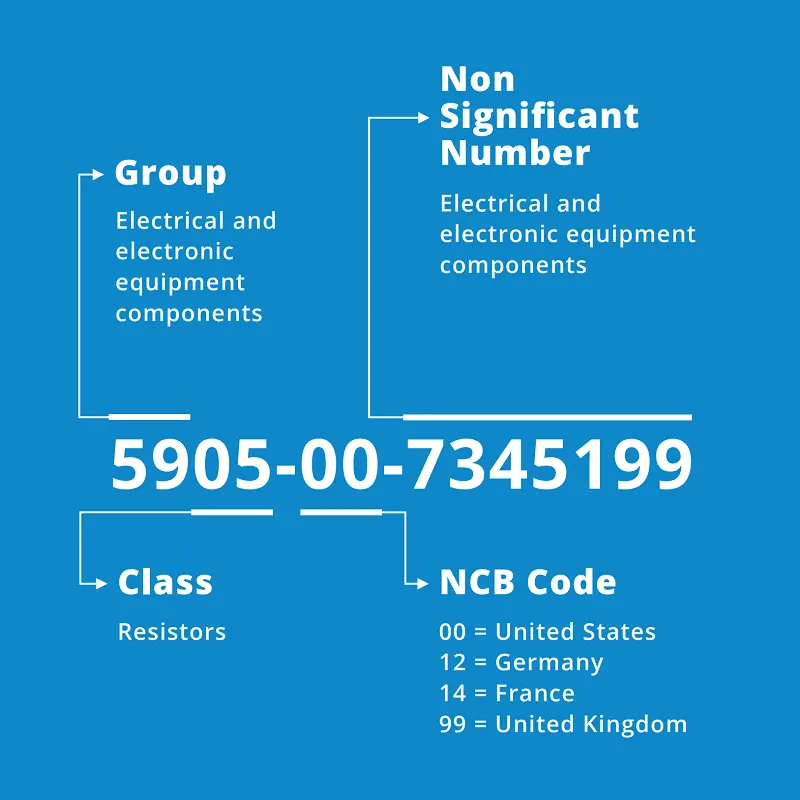 NCS, An Ever-Evolving Structure
Ever since its creation in the 1940s, the NATO Codification System has never ceased to evolve.
The data quality and accessibility are at the heart of the AC/135 strategy.
In the future, upcoming project deliverables will result in:
More user-friendly interface
Smoother data exchange
NCS Map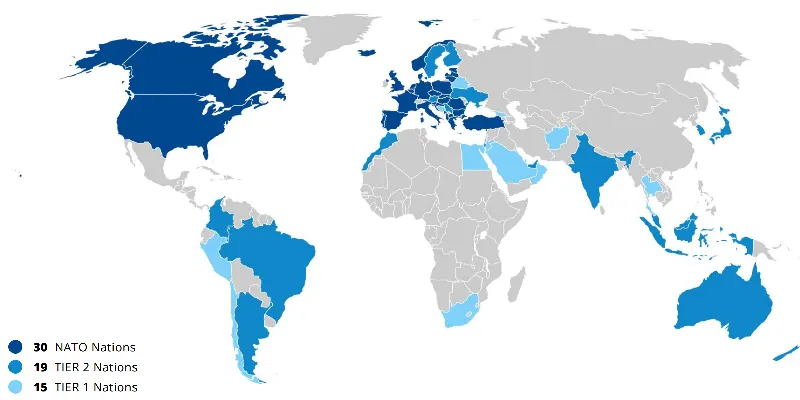 The NATO Codification System, a Global Language of Logistics
The NCS is an ever-evolving structure. For an updated list of the member nations scan the following QR code or visit: NCS Map
NMCRL: The Codification Guide
> 60+ Countries
> 3 Million Suppliers
> 35 Million NATO Stock Numbers
NMCRL is a multilingual application for screening codification data from more than 60 countries, 3 million suppliers, and 35 million NATO Stock Numbers. It is the number one codification reference.
NMCRL Features
Characteristics data
Packaging data
Custom Codes (HS, Schedule B)
Common Procurement Vocabulary (CPV)
Images (only in NMCRL Web)
Advantages of Using NMCRL
Find the exact item you need with tailor -made searches and the query builder.
Meet your current and new providers by listing your sources of supply.
Expand your business opportunities by accessing all user countries and checking your own references.
Delight your customer by ensuring their needs are met with the right references.
Codification Definitions
AC/135

Allied Committee 135 is a NATO committee responsible for the management and strategy of the NATO Codification System.

ACodP-1

ACodP-1 is the ultimate codification bible. It describes all the principles and rules of codification.

ACodP-2/3

Regroups the item names and the group and class of items in codification. You can now find these information in the Name and Class lookup tool.

Groups and Class

Categories that allow to classify an item of supply. The group and classes have numbers identification that you can find in an NSN.

Characteristics Data

Describe essential characteristics of an item of supply.

Codifier

Individual responsible for identifying and codifying an item, usually working for a National Codification Bureau or Ministry of Defense.

Item of Supply

Designates an item of production or group of items of production, which has been defined by a qualified logistics service to meet a specific requirement.

Item Name

When an item is being codified, the codifier will look for an appropriate item name with a definition that fits the item. Approved Item Items are the easiest to find.

NCAGE

NATO Commercial and Government Entity code is primarily entity identifier within NATO Codification System (NCS), which holds the name, address and contact details of the organization.

NCB

National Codification Bureau. It is the national organism responsible for managing all codification activities within a country member of the NCS.

NCS

NATO codification System, includes all the activities of codification.

NSN

NATO Stock Number, unique identification number for an item of supply.

NMCRL

NATO Master Catalogue of Reference of Logistics. This catalog lists all items of supply, all NSNs.

NSPA

NATO Support and Procurement Agency, a NATO body and partner of AC/135 responsible for running the daily operations regarding codification (NMCRL, AC/135 secretariat, etc.).