Premium Information is available for this item - Upgrade for $1 a day
5930-01-183-6637
Thermostatic Switch
5930011836637 011836637 12338596 5569700 5569700-B 5930PL0648929 456720029409
A switch that is actuated by changes in ambient temperature. Excludes CIRCUIT BREAKER; CONTROL, TEMPERATURE (as modified); FUSE (as modified); PROTECTOR, THERMAL-OVERLOAD, ELECTRICAL MOTOR; RELAY, THERMAL; and THERMOSTAT, FLOW CONTROL. See also CONTROL, TEMPERATURE (as modified) and REGULATOR, TEMPERATURE (as modified). View more Thermostatic Switch
Managed by United States
NSN Created on 7 Jul 1984
Data Last Changed
September 2023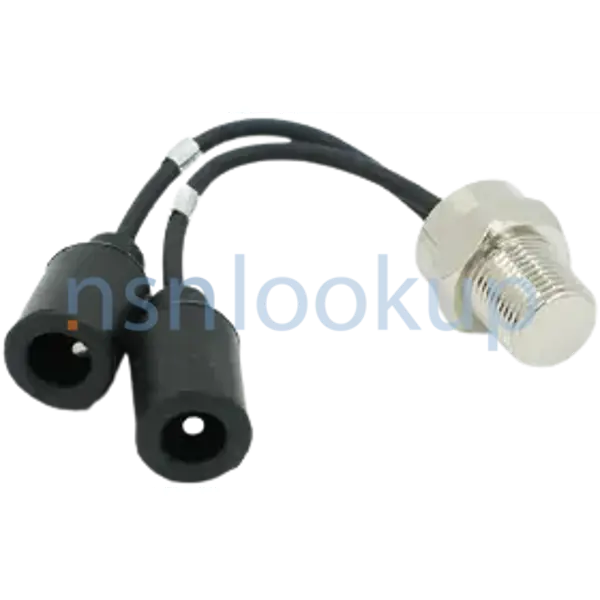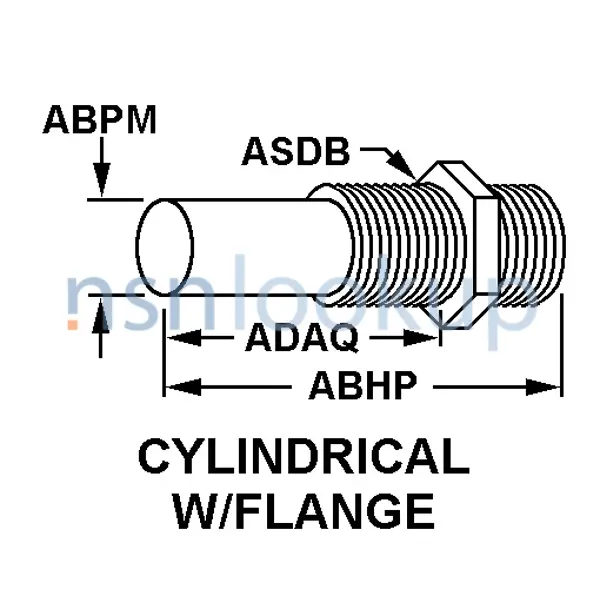 HMMWV M998 Thermostatic Cold Advance Switch
Marketplace 5930-01-183-6637
Need Help?
Request a Quotation from participating marketplace vendors
Restrictions 5930-01-183-6637
5930-01-183-6637 is a Thermostatic Switch that does not have a nuclear hardened feature or any other critical feature such as tolerance, fit restriction or application. Demilitarization of this item has been confirmed and is not currently subject to changes. This item is considered a low risk when released from the control of the Department of Defense. The item may still be subject to the requirements of the Export Administration Regulations (EAR) and the Code of Federal Regulations (CFR). This item may be hazardous as it is in a Federal Supply Class for potentially hazardous items. A MSDS should be available from the supplier for the end user to evaluate any hazards. This item does not contain a precious metal.
Import and Export 5930-01-183-6637
End Users 5930-01-183-6637
US Army (A918)

Effective Date:

1 Aug 2006

Former MOE Rule:

A196

Supplementary Receivers:

AZBS
US Air Force (FXGX)

Effective Date:

1 Aug 2006

Former MOE Rule:

FXTX
US Marine Corps (MC49)

Effective Date:

1 Aug 2006

Former MOE Rule:

MC13
US Navy (N9BN)

Effective Date:

1 Aug 2006

Former MOE Rule:

N9ND

Supplementary Collaborators:

GTHD
Croatia (WD01)

Effective Date:

1 Feb 2011
Hungary (WH01)

Effective Date:

1 Nov 2011
Lithuania (WI01)

Effective Date:

1 Jun 2004
Slovenia (WL01)

Effective Date:

1 Feb 2005
Poland (WP01)

Effective Date:

1 Apr 2006
Czech Republic (WZ01)

Effective Date:

1 Apr 2010
Spain (YB01)

Effective Date:

1 Apr 1991
Morocco (YP01)

Effective Date:

1 Nov 2008
Canada (ZC01)

Effective Date:

1 Aug 2011
Denmark (ZS01)

Effective Date:

1 Mar 1996
Greece (ZU01)

Effective Date:

1 Apr 2006
Turkey (ZW01)

Effective Date:

1 Mar 2005
Approved Sources 5930-01-183-6637
Datasheet 5930-01-183-6637
Characteristic

Specifications

FIIG

A048B0

Body Diameter

[ABPM]

0.652 Inches Nominal

Contact Action Stimulus

[CQGB]

Increase

Contact Adjustability

[CTYC]

Actuation Point Not Adjustable

Media For Which Designed

[MEDA]

Gas Or Liquid

Mounting Method

[AXGY]

Threaded Bushing

Overall Length

[ABHP]

6.250 Inches Nominal

Style Designator

[STYL]

Cylindrical W/Flange

Width Across Flats

[ASDB]

0.750 Inches Nominal

Temp Sensing Element Type

[AKBY]

Internal Sensor

Terminal Type

[CSCF]

Wire Lead

Thread Quantity Per Inch

[CMLP]

18 Single Threaded Bushing
Weapon Systems (WSDC) 5930-01-183-6637
DLA Procurement Analysis 5930-01-183-6637
Management Data 5930-01-183-6637
Army
Materiel Category and Inventory Manager:

Q

Electronics Materiel (DLA/GSA Items)

Appropriation and Budget Activity:

2

Stock Fund Secondary Items

Management Inventory Segment:

2

Non-Repairable Items(Exclusive of Insurance and Provisioning Items)
This code will be used to identify items, which are not reparable.

Weapons System / End Item / Homogeneous Group:

00

DLA/GSA Material
DLA/GSA-Managed Items that cannot be identified to a specific Army Weapons Systems/End Item

Accounting Requirements:

X

Expendable item.An item of Army property coded with an ARC of X in the AMDF. Expendable items require no formal accountability after issue from a stock record account.Commercial and fabricated items similar to items coded X in the AMDF are considered expendable items.
Air Force
Fund:

SF

Stock fund applicable to items managed for the Air Force by the respective Inventory Control Point

Budget:

9

57X4921.070 - General Support DIV - Air Force decentralized managed expense items (ERRC XB3, XF3) with a unit cost of less than $250,000 that are requisitioned/procured at base (retail) level from DLA, GSA, Army, Navy, Depot Maintenance Service, Air Force Industrial Fund (AFMC), local manufacture and commercial vendors

Aggregation Code:

EH

ELECTRONIC COMPONENTS

Price Validation Code:

N

The current standard price in Catalog Management Data (CMD) has not analyzed or coded for LP/LM.
The price has not been analyzed or reviewed for accuracy.
ZOP or Standard price challenges are permissible but must be supported with adequate justification. However, if coded for Local Purchase (LP) or Fabrication/Manufacture as indicated with an (LM) Acquisition Advice Code of "L" or "F", then it must be evaluated locally where purchased or fabricated.
Navy
Cognizance:

9B

Navy-owned stocks of DLA material
Naval Inventory Control Point, Mechanicsburg
Marine Corps
Stores Account:

1

Stock Fund Account Item

Combat Essentiality:

2

Non-Critical Repair Part

Echelon Management:

B2

Material Identification:

B

Consumable Repair Parts

Operational Test:

No Special Procedures
NATO Stock Numbers Related to 5930-01-183-6637
Freight Information 5930-01-183-6637
5930-01-183-6637 has freight characteristics.It has a National Motor Freight Classification (NMFC) of 061300. A Sub NMFC of X. It has a NMFC Description of CIRCUIT BREAKER/SWITCH NOI. 5930-01-183-6637 is rated as class 77.5 when transported by Less-Than Truckload (LTL) freight. It has a Uniform Freight Classification (UFC) number of 34410 which rates the freight between FCL and LCL. 5930-01-183-6637 has a variance between NMFC and UFC when transported by rail and the description should be consulted. It has a Water Commodity Code (WCC) of 658 for ocean manifesting and military sealift. 5930-01-183-6637 is not classified as a special type of cargo when transported by water. 5930-01-183-6637 is not a consolidation and does not exceed 84" in any dimension. It should be compatible with a standard 72" Aircraft Cargo Door when transported by air.

Packaging Data 5930-01-183-6637
Responsible Activity

Packaging Data Source

Primary Inventory Control Activity (PICA)
--
Item Pack Level (Unpackaged)
Item Size

Item Weight

Characteristics

Weight/Dimensions Category

Fragility

Item Preservation

--
--
--
Over 10lb
Less than 85G
Special Requirement
Unit Pack Level (Packaged)
Quantity per Pack

Unit Size

Unit Weight

Unit Cube

Preservation Method

Cleaning/Drying

1
8.0" H x 2.0" W x 2.0" L
--
--
--
--
Preservation Material

Wrapping Material

Cushioning/Dunnage

Cushioning Thickness

Container

Special Marking

--
--
--
--
--
No special marking
Intermediate Pack Level
Quantity of Unit Packs

Container

See Method of Preservation
--
Procurement History 5930-01-183-6637
Most Recent 1000 Records
Contract

Date
CAGE
Quantity
Net Price
Std Price

SPE7M823P2750

SPE7M823P2629

SPE7M823P2227

SPE7M823P2227P00001

SPE7LX23F49T6

SPE7LX23F49T6

SPE7LX23F70H7

SPE7LX23F70H7

SPE7LX23F53A3

SPE7LX23F53A3

SPE7M823P1349

SPE7M823P1349P00001

SPE7M823P1238P00001

SPE7M823P1238P00002

SPE7M818P3741

SPE7M818P3148

SPE7M118F679AP00001

SPE7M118F492W

SPE7M118F474L

SPE7M118F483V

SPE7M118F414B

SPE7M118F416R

SPE7M118F450Y

SPE7M118F414Y

SPE7M118F416P

SPE7M118F428D

SPE7M118F428S

SPE7M118F431A

SPE7M118F433C

SPE7M118F440S

SPE7M118F446J

SPE7M118F456P

SPE7M118F445G

SPE7M118F416D

SPE7M118F416Y

SPE7M118F439L

SPE7M118F441P

SPE7M118F456Z

SPE7M118F441A

SPE7M118F418C

SPE7M118F426L

SPE7M118F427X

SPE7M118F430V

SPE7M118F433D

SPE7M118F423X

SPE7M118F421U

SPE7M118F426U

SPE7M118F427M

SPE7M118F443E

SPE7M118F448T

SPE7M118F450N

SPE7M118F373F

SPE7M118F367D

SPE7M118F361Q

SPE7M118F343A

SPE7M118F334X

SPE7M118F259V

SPE7M118F260P

SPE7M118F264J

SPE7M118F267E

SPE7M118F272A

SPE7M118F280Z

SPE7M118F281M

SPE7M118F280M

SPE7M118F282K

SPE7M118F283F

SPE7M118F289J

SPE7M118F294T

SPE7M118F264M

SPE7M118F267G

SPE7M118F274M

SPE7M118F280N

SPE7M118F281K

SPE7M118F287B

SPE7M118F280Y

SPE7M118F301H

SPE7M118F248L

SPE7M118F220L

SPE7M118F221X

SPE7M118F222D

SPE7M118F222S

SPE7M118F223D

SPE7M118F223F

SPE7M118F232F

SPE7M118F238S

SPE7M118F242M

SPE7M118F243R

SPE7M118F246W

SPE7M118F254M

SPE7M118F230S

SPE7M118F221W

SPE7M118F226Z

SPE7M118F226S

SPE7M118F232T

SPE7M118F232G

SPE7M118F235L

SPE7M118F235Q

SPE7M118F241B

SPE7M118F241M

SPE7M118F242A

SPE7M118F250C

SPE7M118F256V

SPE7M118F257C

SPE7M118F256N

SPE7M118F232M

SPE7M118F232W

SPE7M118F221N

SPE7M118F225X

SPE7M118F228D

SPE7M118F236E

SPE7M118F238M

SPE7M118F257T

SPE7M118F220B

SPE7M118F221E

SPE7M118F221C

SPE7M118F221L

SPE7M118F221A

SPE7M118F223Z

SPE7M118F231K

SPE7M118F244C

SPE7M118F243M

SPE7M118F246K

SPE7M118F257B

SPE7M118F255H

SPE7M118F224P

SPE7M118F225M

SPE7M118F227Y

SPE7M118F236M

SPE7M118F248D

SPE7M118F249Q

SPE7M118F221Q

SPE7M118F223Q

SPE7M118F224W

SPE7M118F229M

SPE7M118F231R

SPE7M118F238V

SPE7M118F240E

SPE7M118F240W

SPE7M118F241V

SPE7M118F243Q

SPE7M118F254V

SPE7M118F254S

SPE7M118F195Y

SPE7M118F200L

SPE7M118F195X

SPE7M118F200X

SPE7M118F201J

SPE7M118F200J

SPE7M118F201F

SPE7M118F195B

SPE7M118F194Z

SPE7M118F195Q

SPE7M118F197X

SPE7M118F201E

SPE7M118F193M

SPE7M118F194K

SPE7M118F194S

SPE7M118F194B

SPE7M118F193A

SPE7M118F193U

SPE7M118F193S

SPE7M118F194G

SPE7M118F194F

SPE7M118F133L

SPE7M118F133P

SPE7M118F149N

SPE7M118F170C

SPE7M118F170P

SPE7M118F170U

SPE7M118F171C

SPE7M118F175A

SPE7M118F134R

SPE7M118F132U

SPE7M118F133U

SPE7M118F135G

SPE7M118F134S

SPE7M118F169Y

SPE7M118F165C

SPE7M118F133N

SPE7M118F134Q

SPE7M118F135C

SPE7M118F135M

SPE7M118F172H

SPE7M118F172R

SPE7M118F174Z

SPE7M118F159W

SPE7M118F169M

SPE7M118F171F

SPE7M118F172A

SPE7M118F134U

SPE7M118F168U

SPE7M118F173B

SPE7M118F171M

SPE7M118F125G

SPE7M118F129M

SPE7M118F125L

SPE7M118F129G

SPE7M118F128C

SPE7M118F128Q

SPE7M118F127W

SPE7M118F129V

SPE7M118F128J

SPE7M118F128V

SPE7M118F113E

SPE7M118F121Y

SPE7M118F127D

SPE7M118F122E

SPE7M118F127H

SPE7M118F101J

SPE7M118F062E

SPE7M118F065R

SPE7M118F072P

SPE7M118F041T

SPE7M118F033H

SPE7M118F9957

SPE7M118F9714

SPE7M118F9913

SPE7M118F9150

SPE7M118F8810

SPE7M118F9431

SPE7M118F7251

SPE7M118F6813

SPE7M118F6209

SPE7M118F5795

SPE7M118F5220

SPE7M118F5237

SPE7M118F5102

SPE7M118F5150

SPE7M118F4329

SPE7M118F4212

SPE7M118F3194

SPE7M118F1817

SPE7M118F0941

SPE7M118F1264

SPE7M118F0309

SPE7M118F0293

SPE7L117D001269CG

SPE7L117D001268QE

SPE7L117D001268XD

SPE7L117D001266AV

SPE7L117D001267XU

SPE7L117D001267SN

SPE7L117D001266QZ

SPE7L117D001266XB

SPE7L117D001267DD

SPE7M817P3843

SPE7L117D001263WF

SPE7L117D001264EJ

SPE7L117D001264WE

SPE7L117D001262ZE

SPE7L117D001263TA

SPE7L117D001263EZ

SPE7L117D001263NZ

SPE7L117D001263GX

SPE7L117D001263NR

SPE7L117D001262PE

SPE7L117D001262XE

SPE7L117D001262WP

SPE7L117D001262MZ

SPE7L117D001261QD

SPE7L117D001261UR

SPE7L117D001261AW

SPE7L117D001260WY

SPE7L117D001259RX

SPE7L117D001259EC

SPE7L117D001259MC

SPE7L117D001258HR

SPE7L117D001258FE

SPE7L117D001258HK

SPE7L117D001258WT

SPE7L117D001258AZ

SPE7L117D001257JY

SPE7L117D001255TV

SPE7L117D001256JG

SPE7L117D001254JM

SPE7L117D001254JP

SPE7L117D001254JN

SPE7L117D001254MM

SPE7L117D001252AC

SPE7L117D001249KK

SPE7L117D001249AT

SPE7L117D001248VU

SPE7L117D001248VH

SPE7L117D001248AW

SPE7L117D001245XG

SPE7L117D001244MY

SPE7L117D001244SD

SPE7L117D001244BG

SPE7L117D001244CW

SPE7L117D001243HL

SPE7L117D001243KK

SPE7L117D001243KM

SPE7L117D001243GP

SPE7L117D001243KL

SPE7M817P3312

SPE7L117D001242PF

SPE7L117D001242GJ

SPE7L117D001241MK

SPE7L117D001240XZ

SPE7L117D001241DC

SPE7L117D001241VC

SPE7L117D001240RB

SPE7L117D001240NC

SPE7L117D001238ZL

SPE7L117D001238XF

SPE7L117D001238MZ

SPE7L117D001238GA

SPE7L117D001238DH

SPE7L117D001237HF

SPE7L117D001236QD

SPE7L117D001236WE

SPE7L117D001235XZ

SPE7L117D001236FR

SPE7L117D001235BQ

SPE7L117D001234QL

SPE7L117D001233YQ

SPE7L117D001233TW

SPE7L117D001231EL

SPE7L117D001230ZZ

SPE7L117D001231TN

SPE7L117D001231UV

SPE7L117D001231MZ

SPE7L117D001231NB

SPE7L117D001231ND

SPE7L117D001231VN

SPE7L117D001231WB

SPE7L117D001231YE

SPE7L117D001230DZ

SPE7L117D001230UP

SPE7L117D001230GA

SPE7L117D001230FX

SPE7L117D001230TA

SPE7L117D001230FV

SPE7L117D001229JU

SPE7L117D001228TB

SPE7L117D001228RN

SPE7L117D001228FZ

SPE7L117D001228FX

SPE7L117D001228GQ

SPE7L117D001227VM

SPE7L117D001227WX

SPE7L117D001228ED

SPE7L117D001227PC

SPE7L117D001226SW

SPE7L117D001226ZJ

SPE7L117D001227GF

SPE7L117D001225KD

SPE7L117D001225BR

SPE7L117D001224HD

SPE7L117D001224LS

SPE7L117D001223PB

SPE7L117D001223PZ

SPE7L117D001223JS

SPE7L117D001222UR

SPE7L117D001221MS

SPE7L117D001218SJ

SPE7L117D001218DK

SPE7L117D001217RF

SPE7L117D001217VM

SPE7L117D001217VD

SPE7L117D001217VZ

SPE7L117D001217DG

SPE7L117D001216HB

SPE7L117D001205XR

SPE7L117D001214VG

SPE7L117D001215DS

SPE7L117D001212WA

SPE7L117D001213FT

SPE7L117D001212ZD

SPE7L117D001211FU

SPE7L117D001211FH

SPE7L117D001211ZJ

SPE7L117D001210SZ

SPE7L117D001211AP

SPE7L117D001209SU

SPE7L117D001209SV

SPE7L117D001209WW

SPE7L117D001210HL

SPE7L117D001210NN

SPE7L117D001208PA

SPE7L117D001208WN

SPE7L117D001209FJ

SPE7L117D001207HH

SPE7L117D001207CX

SPE7L117D001207RF

SPE7L117D001205ZJ

SPE7L117D001206AJ

SPE7L117D001206FE

SPE7L117D001204NQ

SPE7L117D001203ZW

SPE7L117D001202TM

SPE7L117D001200TG

SPE7L117D001201HW

SPE7L117D001200WL

SPE7L117D001201LW

SPE7L117D001200LQ

SPE7L117D001200MG

SPE7L117D001200JW

SPE7L117D001298M2

SPE7L117D001297K6

SPE7L117D001296W9

SPE7L117D001296Z1

SPE7L117D001297B7

SPE7L117D001297L1

SPE7L117D001297K5

SPE7L117D001297G4

SPE7L117D001297P5

SPE7L117D001296N7

SPE7L117D001297K7

SPE7L117D001297K8

SPE7L117D001293E8

SPE7L117D001292Z9

SPE7L117D001294B2

SPE7L117D001293L1

SPE7L117D001291A9

SPE7L117D001291S1

SPE7L117D001290L6

SPE7L117D001290Z6

SPE7L117D001291J7

SPE7L117D001290K0

SPE7L117D001290H9

SPE7L117D001289P3

SPE7L117D001289G901

SPE7L117D001287S5

SPE7L117D001287Q2

SPE7L117D001287W4

SPE7L117D001283C8

SPE7L117D001282Q1

SPE7L117D001282U9

SPE7L117D001283F3

SPE7L117D001283M3

SPE7L117D001283W4

SPE7L117D001281S2

SPE7L117D001278X4

SPE7L117D001279C8

SPE7L117D001279K8

SPE7L117D001279J9

SPE7L117D001279M5

SPE7L117D001279M4

SPE7L117D001279Y9

SPE7L117D001278V7

SPE7L117D001279T4

SPE7L117D001279Z1

SPE7L117D001280D8

SPE7L117D001280D3

SPE7L117D001279N4

SPE7L117D001277F9

SPE7L117D001275H8

SPE7L117D001275S5

SPE7L117D001276J2

SPE7L117D001273V6

SPE7L117D001274M5

SPE7L117D001274A0

SPE7L117D001274U9

SPE7L117D001273L7

SPE7L117D001273E3

SPE7L117D001270Z5

SPE7L117D001267H2

SPE7L117D001266L6

SPE7L117D001264C4

SPE7L117D001261J7

SPE7L117D001261W201

SPE7L117D001261F5

SPE7L117D001260V6

SPE7L117D001256D2

SPE7L117D001256F1

SPE7L117D001255Z5

SPE7L117D001256D1

SPE7L117D001256R8

SPE7L117D001256S6

SPE7L117D001256B5

SPE7L117D001255N2

SPE7L117D001253G1

SPE7L117D001254K4

SPE7L117D001251Q4

SPE7L117D001253E6

SPE7L117D001250Y8

SPE7L117D001251S6

SPE7L117D001252C901

SPE7L117D001252S3

SPE7L117D001250Z7

SPE7L117D001251R7

SPE7L117D001253S9

SPE7L117D001251Q0

SPE7L117D001253S7

SPE7L117D001251P8

SPE7L117D001250A9

SPE7L117D001249A8

SPE7L117D001249G2

SPE7L117D001245X2

SPE7L117D001245C5

SPE7L117D001243N4

SPE7L117D001244J5

SPE7L117D001241E4

SPE7L117D001241U6

SPE7L117D001242R2

SPE7L117D001241W7

SPE7L117D001241H0

SPE7L117D001242D5

SPE7L117D001239T0

SPE7L117D001240W5

SPE7L117D001238R5

SPE7L117D001239B1

SPE7L117D001239P9

SPE7L117D001238Y9

SPE7L117D001239C3

SPE7L117D001239T7

SPE7L117D001239X2

SPE7L117D001240H4

SPE7L117D001238V9

SPE7L117D001239A6

SPE7L117D001239S5

SPE7L117D001239Z2

SPE7L117D001240D6

SPE7L117D001240P2

SPE7L117D001238M2

SPE7L117D001238T6

SPE7L117D001239A5

SPE7L117D001240C4

SPE7L117D001240M4

SPE7L117D001240U7

SPE7L117D001238W1

SPE7L117D001239F4

SPE7L117D001239F6

SPE7L117D001239Q5

SPE7L117D001239R4

SPE7L117D001239T2

SPE7L117D001239U2

SPE7L117D001240E0

SPE7L117D001240W0

SPE7L117D001235F7

SPE7L117D001235G0

SPE7L117D001235Z9

SPE7L117D001236M9

SPE7L117D001236D5

SPE7L117D001231L2

SPE7L117D001231N4

SPE7L117D001231M6

SPE7L117D001231U8

SPE7L117D001231R5

SPE7L117D001231W1

SPE7L117D001232A0

SPE7L117D001232A9

SPE7L117D001232H3

SPE7L117D001232K7

SPE7L117D001232K8

SPE7L117D001232H5

SPE7L117D001232W3

SPE7L117D001232Y4

SPE7L117D001233E9

SPE7L117D001233L7

SPE7L117D001231P3

SPE7L117D001231P2

SPE7L117D001231N6

SPE7L117D001231R8

SPE7L117D001231Q9

SPE7L117D001231W0

SPE7L117D001232E0

SPE7L117D001232A5

SPE7L117D001232F4

SPE7L117D001232H0

SPE7L117D001232G5

SPE7L117D001232S3

SPE7L117D001232V8

SPE7L117D001233F1

SPE7L117D001233P8

SPE7L117D001231L1

SPE7L117D001231W2

SPE7L117D001232D5

SPE7L117D001232K3

SPE7L117D001232H7

SPE7L117D001232E4

SPE7L117D001232G9

SPE7L117D001232L6

SPE7L117D001232N6

SPE7L117D001232N0

SPE7L117D001232R3

SPE7L117D001232Q0

SPE7L117D001232U8

SPE7L117D001232X8

SPE7L117D001233C8

SPE7L117D001233K2

SPE7L117D001233D9

SPE7L117D001233P5

SPE7L117D001234D5

SPE7L117D001234H5

SPE7L117D001234Z8

SPE7L117D001231P7

SPE7L117D001231V0

SPE7L117D001232D7

SPE7L117D001231Z5

SPE7L117D001232W4

SPE7L117D001233E8

SPE7L117D001233D6

SPE7L117D001233Q5

SPE7L117D001232P5

SPE7L117D001233B7

SPE7L117D001232J2

SPE7L117D001232T8

SPE7L117D001231M8

SPE7L117D001231W3

SPE7L117D001232J8

SPE7L117D001232K4

SPE7L117D001230K7

SPE7L117D001230S8

SPE7L117D001230W5

SPE7L117D001231D4

SPE7L117D001231J1

SPE7L117D001231E8

SPE7L117D001231B4

SPE7L117D001230X7

SPE7L117D001231C0

SPE7L117D001231F3

SPE7L117D001231K9

SPE7L117D001230P9

SPE7L117D001231C6

SPE7L117D001230Y3

SPE7L117D001231E0

SPE7L117D001230M8

SPE7L117D001230Y5

SPE7L117D001230Y0

SPE7L117D001231H8

SPE7L117D001230M7

SPE7L117D001231H9

SPE7L117D001230R9

SPE7L117D001230R7

SPE7L117D001230X3

SPE7L117D001231A8

SPE7L117D001231H0

SPE7L117D001231E2

SPE7L117D001231F4

SPE7L117D001227N2

SPE7L117D001221P9

SPE7L117D001222X7

SPE7L117D001223L4

SPE7L117D001223U0

SPE7L117D001221N5

SPE7L117D001223A5

SPE7L117D001223D2

SPE7L117D001223M9

SPE7L117D001223L9

SPE7L117D001223P7

SPE7L117D001223Q9

SPE7L117D001223U7

SPE7L117D001222S6

SPE7L117D001218W9

SPE7L117D001217W1

SPE7L117D001215X7

SPE7L117D001215X8

SPE7L117D001215K5

SPE7L117D001215C0

SPE7L117D001212X3

SPE7L117D001211J6

SPE7L117D001209Y8

SPE7L117D001210H6

SPE7L117D001209M6

SPE7L117D001208P8

SPE7L117D001207H3

SPE7L117D001207C2

SPE7L117D001207F1

SPE7L117D001207J5

SPE7L117D001204Q6

SPE7L117D001205F3

SPE7L117D001205M7

SPE7L117D001204S6

SPE7L117D0012994P

SPE7L117D0012995A

SPE7L117D0012980G

SPE7L117D0012973C

SPE7L117D0012978A

SPE7L117D0012950Q

SPE7L117D0012957J

SPE7L117D0012934E

SPE7L117D0012939G

SPE7L117D0012943C

SPE7L117D0012927K

SPE7L117D0012921T

SPE7L117D0012892D

SPE7L117D0012894R

SPE7L117D0012892G

SPE7L117D0012899K01

SPE7L117D0012872W

SPE7L117D0012873Y

SPE7L117D0012868M

SPE7L117D0012869Y

SPE7L117D0012873A

SPE7L117D0012863V

SPE7L117D0012860B

SPE7L117D0012850Q

SPE7L117D0012859V

SPE7L117D0012860T

SPE7L117D0012821K

SPE7L117D0012832Y

SPE7L117D0012806D

SPE7L117D0012787M

SPE7L117D0012783G

SPE7L117D0012783W

SPE7L117D0012774P

SPE7L117D0012753W

SPE7L117D0012746B

SPE7L117D0012743N

SPE7L117D0012749L

SPE7L117D0012731P

SPE7L117D0012723L

SPE7L117D0012735Y

SPE7L117D0012702Q

SPE7L117D0012703A

SPE7L117D0012703P

SPE7L117D0012706M

SPE7L117D0012706U

SPE7L117D0012703V

SPE7L117D0012705L

SPE7L117D0012706P

SPE7L117D0012706K

SPE7L117D0012703U

SPE7L117D0012705V

SPE7L117D0012715M

SPE7L117D0012706J

SPE7L117D0012702C

SPE7L117D0012704L

SPE7L117D0012703Q

SPE7L117D0012702Z

SPE7L117D0012704G

SPE7L117D0012653Y

SPE7L117D0012666M

SPE7L117D0012657K

SPE7L117D0012630D

SPE7L117D0012642H

SPE7L117D0012645C

SPE7L117D0012644R

SPE7L117D0012648J

SPE7L117D0012636M

SPE7L117D0012636F

SPE7L117D0012637S

SPE7L117D0012637Y

SPE7L117D0012638W

SPE7L117D0012641L

SPE7L117D0012642S

SPE7L117D0012631L

SPE7L117D0012630J

SPE7L117D0012641T

SPE7L117D0012641Q

SPE7L117D0012643E

SPE7L117D0012644C

SPE7L117D0012636V

SPE7L117D0012639S

SPE7L117D0012599B

SPE7L117D0012599V

SPE7L117D0012578M

SPE7L117D0012557Y

SPE7L117D0012563X

SPE7L117D0012506V

SPE7L117D0012497N

SPE7L117D0012493Y

SPE7L117D0012498M

SPE7L117D0012465Z

SPE7L117D0012459W

SPE7L117D0012451U

SPE7L117D0012450K

SPE7L117D0012425Q

SPE7L117D0012399Q

SPE7L117D0012403B

SPE7L117D0012404N

SPE7L117D0012397R

SPE7L117D0012405L

SPE7L117D0012407X

SPE7L117D0012376C

SPE7L117D0012385Y

SPE7L117D0012380Q

SPE7L117D0012364F

SPE7L117D0012358F

SPE7L117D0012325R

SPE7L117D0012309Q

SPE7L117D0012310L

SPE7L117D0012311V

SPE7L117D0012313V

SPE7L117D0012312F

SPE7L117D0012310S

SPE7L117D0012311B

SPE7L117D0012282E

SPE7L117D0012287V

SPE7L117D0012301H

SPE7L117D0012300M

SPE7L117D0012300D

SPE7L117D0012300F

SPE7L117D0012301L

SPE7L117D0012277R

SPE7L117D0012251Y

SPE7L117D0012261S

SPE7L117D0012262J

SPE7L117D0012255A

SPE7L117D0012224Q

SPE7L117D0012228A

SPE7L117D0012230J

SPE7L117D0012211D

SPE7L117D0012200N

SPE7L117D0012210L

SPE7L117D0012210V

SPE7L117D0012201Q

SPE7L117D0012185B

SPE7L117D0012191L

SPE7L117D0012183R

SPE7L117D0012140C

SPE7L117D0012144C

SPE7L117D0012149Z

SPE7L117D0012118X

SPE7L117D0012134T

SPE7L117D0012100H

SPE7L117D0012109T

SPE7L117D0012101X

SPE7L117D0012106H

SPE7L117D0012093R

SPE7L117D0012093J

SPE7L117D0012077X

SPE7L117D0012087Q

SPE7L117D0012061R

SPE7L117D0012063S

SPE7L117D0012068A

SPE7L117D0012037F

SPE7L117D0012010R

SPE7L117D00129621

SPE7L117D00129683

SPE7L117D00129667

SPE7L117D00129753

SPE7L117D00129874

SPE7L117D00129628

SPE7L117D00129661

SPE7L117D00129711

SPE7L117D00129854

SPE7L117D00129819

SPE7L117D00128996

SPE7L117D00128221

SPE7L117D00128262

SPE7L117D00128311

SPE7L117D00128364

SPE7L117D00128447

SPE7L117D00128395

SPE7L117D00128435

SPE7L117D00128440

SPE7L117D00128472

SPE7L117D00128499

SPE7L117D00128551

SPE7L117D00128554

SPE7L117D00128201

SPE7L117D00128202

SPE7L117D00128226

SPE7L117D00128214

SPE7L117D00128272

SPE7L117D00128275

SPE7L117D00128285

SPE7L117D00128303

SPE7L117D00128363

SPE7L117D00128469

SPE7L117D00128407

SPE7L117D00128549

SPE7L117D00128486

SPE7L117D00128524

SPE7L117D00128540

SPE7L117D00128283

SPE7L117D00128334

SPE7L117D00128391

SPE7L117D00128394

SPE7L117D00128528

SPE7L117D00128560

SPE7L117D00128213

SPE7L117D00128257

SPE7L117D00128282

SPE7L117D00128289

SPE7L117D00128188

SPE7L117D00128205

SPE7L117D00128225

SPE7L117D00128248

SPE7L117D00128224

SPE7L117D00128338

SPE7L117D00128345

SPE7L117D00128431

SPE7L117D00128464

SPE7L117D00128506

SPE7L117D00128547

SPE7L117D00128088

SPE7L117D00128000

SPE7L117D00127709

SPE7L117D00127723

SPE7L117D00127656

SPE7L117D00127681

SPE7L117D00127719

SPE7L117D00127804

SPE7L117D00127544

SPE7L117D00127567

SPE7L117D00127600

SPE7L117D00127626

SPE7L117D00127538

SPE7L117D00127518

SPE7L117D00127095

SPE7L117D00127158

SPE7L117D00127126

SPE7L117D00127362

SPE7L117D00126263

SPE7L117D00126729

SPE7L117D00126761

SPE7L117D00126799

SPE7L117D00126240

SPE7L117D00126223

SPE7L117D00126243

SPE7L117D00126046

SPE7L117D00125526

SPE7L117D0012558201

SPE7L117D00125570

SPE7L117D00125952

SPE7L117D00125196

SPE7L117D00125126

SPE7L117D00124598

SPE7L117D00124604

SPE7L117D00124727

SPE7L117D00124181

SPE7L117D00124130

SPE7L117D00124235

SPE7L117D00124026

SPE7L117D00123951

SPE7L117D00123793

SPE7L117D00123658

SPE7L117D00123556

SPE7L117D00123083

SPE7L117D00123007

SPE7L117D00122643

SPE7L117D00122449

SPE7L117D00121908

SPE7L117D00120525

SPE7L117D00120022

SPE7L116D000352XC

SPE7L116D000352BV

SPE7L116D000351CG

SPE7L116D000349XU

SPE7L116D000348VD

SPE7L116D000348UR

SPE7L116D000348UX

SPE7L116D000348WC

SPE7L116D000348VF

SPE7L116D000348WV

SPE7L116D000348YP

SPE7L116D000348VK

SPE7L116D000348WX

SPE7L116D000348VW

SPE7L116D000348YN

SPE7L116D000349BD

SPE7L116D000349AZ

SPE7L116D000349AL

SPE7L116D000349BM

SPE7L116D000349CA

SPE7L116D000349DD

SPE7L116D000349ED

SPE7L116D000349CT

SPE7L116D000348UZ

SPE7L116D000348UY

SPE7L116D000348WJ

SPE7L116D000348VC

SPE7L116D000348WL

SPE7L116D000348YH

SPE7L116D000348XM

SPE7L116D000348VV

SPE7L116D000348ZA

SPE7L116D000348YQ

SPE7L116D000348XU

SPE7L116D000348XJ

SPE7L116D000349AA

SPE7L116D000348XP

SPE7L116D000348XX

SPE7L116D000348ZZ

SPE7L116D000348ZC

SPE7L116D000348YM

SPE7L116D000349EA

SPE7L116D000349AW

SPE7L116D000349CF

SPE7L116D000349FA

SPE7L116D000349FC

SPE7L116D000349CL

SPE7L116D000349DV

SPE7L116D000349CS

SPE7L116D000349EQ

SPE7L116D000349FQ

SPE7L116D000348UE

SPE7L116D000348WF

SPE7L116D000348UN

SPE7L116D000348WA

SPE7L116D000348XC

SPE7L116D000348XD

SPE7L116D000348YB

SPE7L116D000348YT

SPE7L116D000348XL

SPE7L116D000348ZD

SPE7L116D000348ZJ

SPE7L116D000348ZE

SPE7L116D000349AT

SPE7L116D000349AM

SPE7L116D000348YS

SPE7L116D000349AV

SPE7L116D000349BE

SPE7L116D000349CE

SPE7L116D000349AY

SPE7L116D000349DP
Contracting Technical Data File (CTDF) 5930-01-183-6637
October 2021
Criticality and Quality
Critical Item Code:

X

Flight Safety:

Life Support:

Certified Samples:

Serialization:

First Article Test (FAT):

Certificate of Quality Compliance:

Production Lot Testing:

Special Testing:

Qualified Products List (QPL):
Commercial Properties
Government Furnished Material:

Government Furnished Tooling:

Government Furnished Property:

Price Evaluation Code:

Diminshing Manufacturing Sources:

Warranty:

Commerical Off The Shelf (COTS):

End Item Application:

Auctioning Candidate:

Source of Procurement:

Contract Option:
Restrictions
Boeing Rights Guard:

Export Controlled:

Controlled Technical Data Package (TDP):

Restricted Technical Data Package (TDP):

Contains Classified Material

Weapons System Indicator Code (WSIC):

F
Packaging Requirements
Packaging Determination Table:

Packaging Review Code:

N

Special Packaging Instruction Number (SPIN):

Special Packaging Instruction Number Revision:

Special Packaging Instruction Number Date:

Pallet Reference Number Required: