Military Transmissions
Equipment Intelligence
Military Transmissions are used for propulsion and ancillary power conversion in military land systems and platforms. Military transmissions range in size from small single-speed transmissions such as those used in utility motorcyles through to large multi-speed high-power high-torque tranmissions used with main propulsion engines for battle tanks, often with over 1000HP output power.
The most common transmission type for modern military land platforms (military vehicles) is the multi-speed automatic transmission with reverse. Military automatic transmissions are generally designed to be fluid-compatible with their mating engine so that the engine lubricating oil is an identical specification to the transmission hydraulic fluid to minimize inventory and optimize maintenance.
Military transmissions are normally specified with battle safety features such as "Limp" mode for a transmission cannot change gears due to mechanical or electrical system damage. These safety features allow a battle damaged vehicle to remain mobile albeit at low speed to presumably allow the occupants to escape danger. Automatic military transmissions are generally tolerant to some degree to being towed, further allowing battlefield management of damaged vehicles.
Military Transmission Features
High Reliability
Wide Environmental Tolerance
Ease of Maintenance
Reduced Electronic Payload
Multi-Fluid Tolerant
Lockup Mechanical "Limp" Mode if Damaged
Robust Design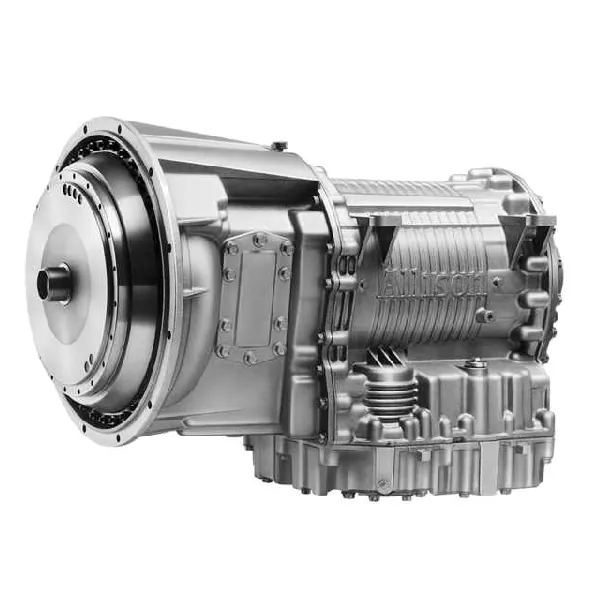 Military Transmissions