National Stock Number - What is a NSN?
"A National Stock Number (NSN) is a unique Stock-Keeping Unit (SKU) code assigned by Governments to tangible items repeatedly procured, stocked, stored and issued through their supply system"
National Stock Numbers (NSN) are used to identify and manage every physical supply item you could imagine: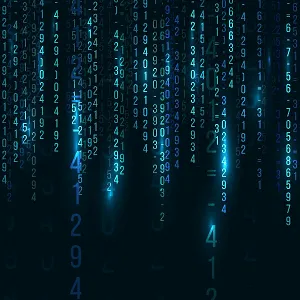 National Stock Number Search
Search for National Stock Numbers in MCRL
What Are National Stock Numbers?
Since Governments are so vast and comprised of hundreds of agencies, departments, and units, organization is key. This is especially true when it comes to government contracting. One of the numerous ways governments streamline and standardize the procurement process is with National Stocking Numbers (NSNs) also known as NATO Stock Numbers and Federal Stock Numbers.

NSNs are a critical component of government procurement because they were created to reduce duplicate items in the government inventory and standardize requirements for performance, quality control, and testing. Although you may have heard of NSNs before, you might have questions like: how do I read the NSN format, how is an NSN assigned, or how can I find NSN data? Let's go over everything you need to know about NSNs.
What Is a National Stock Number?
A National Stocking Number (NSN), also referred to as a NATO Stock Number, is a unique Stock-Keeping Unit (SKU) code assigned by Governments to tangible items repeatedly procured, stocked, stored and issued through their supply system.

National Stocking Numbers (NSNs) are used to identify and manage every physical supply item you could imagine, including tires, aircraft parts, hammers, and lightbulbs. Each item's unique NSN is linked in a structured database to information about the name, price, physical/performance characteristics, manufacturer, and dimensions among other things.

NSNs are officially recognized by the U.S. Government, NATO, and several other Governments internationally, making it a universal catalog system. Each year, the US Department of Defense (DoD), other US Federal Agencies and NATO Countries use NSNs to procure more than a trillion US Dollars of products.
Why Were NSNs Created?
Before NSNs existed, different names were often given to the same items, making it difficult for agencies to locate supplies or share items of supply and causing duplication of inventory. During times of great need like World War II, a lot of products were depleted while others were in surplus and it was decided that a Master Planning System must be created to organize and improve the efficiency of future procurement.

NSNs were created by the US Government to keep everyone on the same page—they form a standardized classification system that eliminates discrepancies. Today, NSNs are used to identify and manage 17 million active products in the US Federal Logistics Information System (FLIS) and a further 20 million products managed in the database by NATO countries other than the USA, and other countries.

Furthermore, historical data is maintained for items which are no longer active. The system allows the intricate management of any item of supply from cradle to grave, even determining the "sensitivity" of the product in terms of national security and how surplus can be disposed of - by sale or destruction.
National Stock Numbers Format
National Stocking Numbers are a 13-digit alpha-numeric code with a defined anatomy of segments:
Federal Supply Group (FSG)

Characters in position 1 and 2 (First Two Characters)
Defines the Top-Level Grouping of the Item of Supply (IoT)
Also known as the NSG (NATO Supply Group) Code
Example: 95 is the Group for Metal Bars, Sheets, and Shapes

Federal Supply Class (FSC)

Characters in position 1, 2, 3 and 4 (First Four Characters)
Defines the Sub-Grouping of the Item of Supply (IoS) known as its supply class
Also known as the NSC (NATO Supply Classification) Code
Example: 9515 is the Sub-Group of FSG 95 Metal Bars, Sheets, and Shapes for: Plate, Sheet, Strip, Foil, and Leaf

NATO Code for National Codification Bureau (NCB)

Characters in position 5 and 6
Represents the Nation which originated the NSN and typically the Nation that manages the NSN
Examples: 00 and 01 are the NCBs for the USA, 99 is the NCB for the United Kingdom
Exceptions: The NCB positions may be used to identify local items of supply and/or temporary items of supply which have not been codified by the international system. Codes such as LL, LN, MC, CC, LC and ZZ have become part of the nsn military catalog inventory even though they do not have an official definition.

Non-significant Characters

Alpha-Numeric Characters in positions 7 through 13
These 7 characters are randomly assigned by each NCB and offer no sigificance other than identification of the item of supply

National Item Identification Number (NIIN)

The NIIN is the combination of the NCB and the Non-significant Characters, 9 characters in total.
The NIIN is unique to each item of supply and is therefore the primary key to the supply catalog
The NIIN is permanent for each item of supply
Also known as NATO Item Identification Number (NIIN)
Each NCB can codify up to 10 Million Items of Supply using this cataloging system

National Stock Number (NSN)

The NSN Number is the combination of the FSC and the NIIN, 13 characters in total.
The FSC (first 4 characters) may change in a NSN as the catalog structure is revised without affecting the actual item of supply identification which is based on the NIIN
Also known as NATO Stock Number (NSN)
Also known historically as Federal Stock Number (FSN) - FSNs existed before the introduction of the NCB system
For user-friendly reading of NSN military data, it is common for a dash to be inserted at strategic points as in this NSN example: 9515-00-003-6945, however, whenever a NSN is read in an Automatic Data Processing (ADP) environment, the NSN Number as in this NSN example will be represented in its true form: 9515000036945 as a thirteen (13) character string.
NIIN vs NSN
The NIIN for a supply item is a permanent unique identifier for an item of supply. The NSN is the NIIN prefixed by the supply class. A supply item's supply class may change over time as the catalog is re-organized, therefore the NSN for a supply item may change over time where the first four characters change, but the NIIN remains constant.
What does NSN Stand For?
NSN stands for National Stock Number which has long been superceded by NATO Stock Number.
How Many National Stock Numbers Are There?
As of 2021, there were about 18 million active NATO Numbers - each representing a unique item of supply. In addition, there is the historical segment of the NSN Catalog, Segment K, which contains more then 9 million historical national stocking numbers Segment K contains both unique historical items of supply as well as historical references to currently active items of supply where the Supply Class has changed over time from catalog re-structuring. The global catalog is increasing at the rate of about 210,000 new items of supply per year. As of 2021, around 42,000 unique items of supply become archived as historical into Segment K.
Ways to Access NATO Stock Number Data
There are several databases that can help you search and access information about NSNs:
Public Logistics Data (PUB LOG): PUB LOG is a downloadable DVD product updated monthly. With PUBLOG you can search NSN data, FLIS data including NSNs and their associated supply data, characteristics data, and much more. PUB LOG can be downloaded from the Federal Logistics Information Services (FLIS) Data Electronic Reading Room.
Federal Logistics Data (FED LOG): This system is more restrictive because it contains sensitive and classified information. Only government employees with a Common Access Card (CAC) can log-on to FED LOG. With FED LOG, you can access FLIS data, military nsn database search, even when internet connectivity is unavailable. This system provides NSN Number data, National Stocking Number (NSN), the Approved Item Name, Manufacturers and Distributors information (to include Part Numbers), Physical and Performance Characteristics and more. FED LOG Lite is the same database but without techical data and characteristics. FED LOG is updated daily. Authorized users can also access FED LOG from the FedMall site. FedMall provides visibility to customers looking to purchase an item, and it contains all the active US Defense Logistics Agency (DLA) managed NSNs.
NATO Master Catalogue of References for Logistics (NMCRL): The NMCRL is published both through a web portal and offline via downloadable software from the NATO Support and Procurement Agency (NSPA). The system requires a paid subscription for access. Data is updated monthly.
National Stock Number Assignment and Request Process (Codification)
Whenever Military Services, Government Agencies, or their Partners request a NSN, the competent NCB will assign (codify) it. The assignment process is called cataloging. During cataloging, each item of supply is named, assigned a Federal Supply Class, and described so all known characteristics and performance data can be maintained.

There are 3 reasons a NSN can be assigned:
Whenever a new weapons system is developed: The Platform Manager responsible for the new system will identify the spares needed to maintain the system throughout its life cycle. Spares that are common with other platforms and end uses are identified and the existing NSNs are linked to the technical manuals for the end use. Spares without NSNs will be identified and codified. This process is known as provisioning and includes information associated with how to dispose of the item when no longer needed in the inventory - demilitarization.
Demand planning: When a non-stocked item is repeatedly ordered (2 or more times in a 6-month period period), a determination can be requested for qualification of the Item of Supply as a NSN.
Requested by an authorized submitter: If Military Services or a Government Agency recognize that a NSN is needed for an item of supply prior to aquisition, they can request codification.
It is important to note that manufacturers and resellers (that includes
GSA contractors
), do not have the authority to request an NSN. Private industries cannot just submit their
CAGE code
and part number to a NCB to be added to the NSN as a source of supply or request a NSN be created. Such requests must be sponsored by one of the authorized submitters listed below:
Military Service
Government Agency
International Partner
Contractor Supported Weapon Systems
How to Update NSN Data
Over time, part numbers may need to be adjusted, and product specifications can change. Manufacturers, vendors, and suppliers can review and update their product information and reference numbers including your CAGE code or part number on Interactive Government & Industry Data Edit & Review (iGIRDER).
Common Acronyms from the National Stock Number Catalog
NSN - National or NATO Stock Number:

13 digit National or NATO Stock Numbers composed of a 4 digit Federal Supply Class or NATO Supply Class and a 9 digit National or NATO Item Identification Number (NIIN).

NIIN - National or NATO Item Identification Number Status Code:

A code assigned by a country to each approved item identification under the Codification System. It consists of the two digit code for NCB followed by a seven character non-significant code. The "Primary Key" of the national stock number catalog.

NIIN SC - NIIN Status Code:

A code which denotes the current status of a NIIN.

NIIN Assignment Date:

A code which denotes the date when the NIIN was assigned by the NCB.

NCB - National Codification Bureau:

A two position code to identify a country specific codification bureau authorized to codify stock items in to the stock number database as an item of supply.

FSC / NSC - Federal / NATO Supply Code:

A four position code which identifies the supply classification of an item of supply identified under the National / NATO Codification System, an item of production and/or a homogeneous area of commodities in respect to their physical or performance characteristics. The first two digits identify the Supply Group and the last two digits identify the specific class within the specific group.

INC - Item Name Code:

A code which identifies each name in the Codification System. Each approved item name is assigned an individual code. Each non-approved item name is assigned code 77777.

IIG - Item Identification Guide:

A document used to identify an item of supply by describing its characteristics in order to differentiate it from other items of supply and to establish the necessary supplementary data required for logistics management. Each IIG is a self-contained document constructed on the basis of Approved Item Names for a specific commodity area and containing a compilation of requirements plus decision-making rules in order to achieve the fixed objective in the national stock number catalog.

MRC - Master Requirement Code:

Code assigned to each different approved IIG requirement. The MRC serves to identify the item characteristic defined by the requirement. Disclosure of technical characteristics is a national discretion; the following countries do not allow disclosure to non-governmental NMCRL users: Australia, Austria, Canada, Germany, Hungary, Netherlands, New Zealand, Poland, Singapore and Great Britain.

RN - Reference Number:

Any number used to designate an item of production, to identify an item of supply, either by itself or in conjunction with other reference numbers or to provide some additional information relevant for management purposes.

CAGE / NCAGE - (NATO) Commercial and Government Entity Code:

A unique identifier assigned to commercial and government entities. NCAGE codes provide a standardized method of identifying a given facility at a specific location.

RNCC - Reference Number Category Code:

A code designating the relationship of the Reference Number to the item of supply.

RNVC - Reference Number Variation Code:

A code to indicate whether the cited Reference Number is or is not item identifying or is for information only.

RNSC - Reference Number Status Code:

A code specifying whether and under which conditions manufacturer and Reference Number are authorized for procurement.

RNFC - Reference Number Format Code:

A code designating the format of a Reference Number.

RNJC - Reference Number Justification Code:

A code used to record the degree of research conducted and the justification for adding a Reference Number, reinstatement of an item identification, or assignment of a new item identification number despite a recognized condition of possible duplication with an existing item.

RNAAC - Reference Number Action Activity Code:

A code identifying the activity responsible for the value of the assigned Document Availability Code and when registered as a user on the NSN, the activity authorized to submit reference number maintenance actions.

DAC - Document Availability Code:

A code designating the current status of technical documentation availability.

TIIC - Type of Item Identification Code:

A code which identifies the type of item identification. The identification can be fully or partially descriptive and with or without a reference.

RPDMRC - Reference or Partial Descriptive Method Reason Code:

A code used to justify a reference type or partial descriptive type item identification submittal for NIIN assignment or reinstatement of a NIIN.

FMSN - File Maintenance Sequence Number:

A computer generated count assigned to each occurrence of a file maintenance action transmitted to a NATO country or NSPA received from a NATO country as part of file maintenance packages on NSN.

DEMIL - Demilitarization Code:

A code to identify each item requiring demilitarization and the type of demilitarization required.

MOE - Major Organization Entity Code:

A code representing a NATO or sponsored country or agency or national organization for which item status and/or catalog management data are recorded.

Customs Code Schedule B:

A 10-digit number used in the United States to classify physical goods for export to another country. The Schedule B number is a 10-digit code built upon the first 6 digits of the HS (Harmonized System) code. There is a Schedule B number for every physical product, from paperclips to airplanes. Schedule B numbers are administered and used by the U.S. Commerce Department, Census Bureau, Foreign Trade Division to collect and publish the U.S. export statistics.

Customs Code Harmonized Code:

The Harmonized Commodity Description and Coding System, also known as the Harmonized System (HS) of tariff nomenclature is an internationally standardized system of names and numbers to classify traded products. The HS is organized logically by economic activity or component material. The HS code consists of 6 digits. The first two digits designate the HS Chapter. The second two digits designate the HS heading. The third two digits designate the HS subheading.

CPV - Common Procurement Vocabulary Code:

A single classification system to describe the subject matter of public contracts. CPV codification consists of a main vocabulary which defines the subject of the contract, and a supplementary vocabulary to add further qualitative information. The main vocabulary is based on a tree structure made up with codes of up to 9 digits (an 8 digit code plus a check digit). This combination of digits is associated with a wording that describes the type of supplies, works or services defining the subject of the contract.